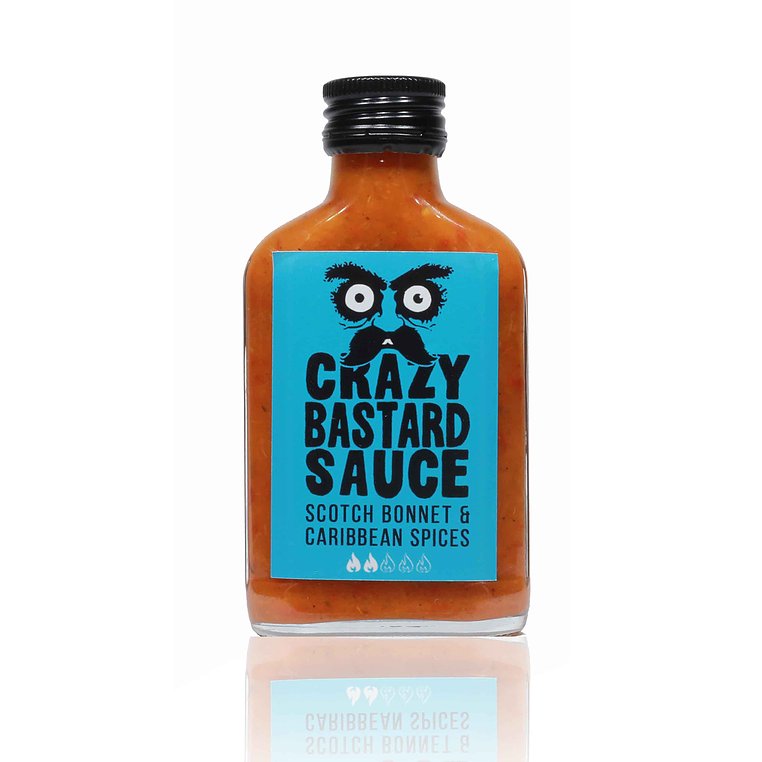 "Scotch Bonnet & Caribbean Spices" Chili Sauce
Medium-hot chili sauce with Scotch Bonnet chili and spices from the Caribbean cuisine.
Ingredients

Peppers, Onions, White Wine Vinegar, Scotch Bonnet Chili (13%), Ginger, Garlic, Limes, Olive Oil, Celery Salt, Spice Mixture (0,3%)

Taste

This Caribbean-style sauce is inspired by the flavors of Jerk seasoning, medium to hot

Pairing 


Perfect with sweet potato, corn cobs, fried plantain, grilled chicken, white fish, or rice and peas

Hotness

Scoville (estimated)
By CRAZY BASTARD SAUCE, created from a passion for chili. As a life-long chili fan, Jonathan O'Reilly wanted a sauce that isn't just hot but has the real characteristic flavor and heat of the chilis at its core. Their sauces have been dropping the jaws of chili fans since 2013, winning many international awards in the process, on their quest to hand-make top-quality hot sauces!