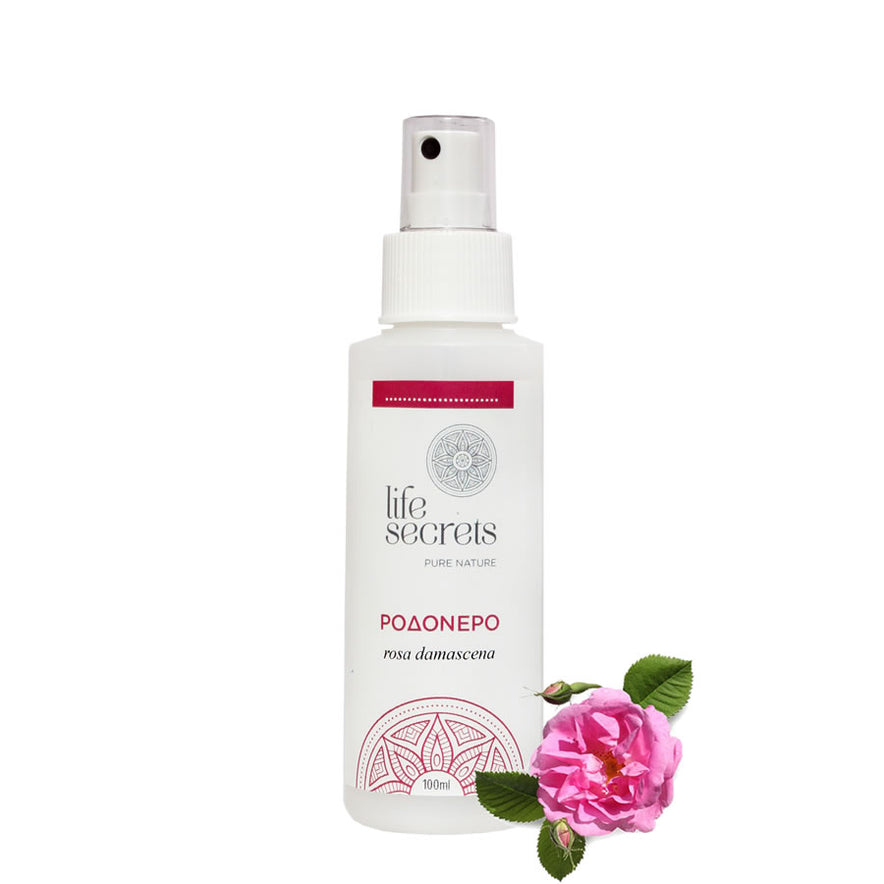 Rosewater | Organic (Rosa Damascena)
Life secrets Rose Water is a 100% natural product. It is a product of the double distillation of fresh Damascena Roses grown naturally in Xirolimni Kozani, Greece.
The active ingredient of Rosewater is rose oil and its characteristic aromatic substances! Unique and precious for its properties with many uses in everyday life.
Benefits
◉ Helps balance the skin's natural ph.
◉ Offers deep hydration and nourishment while it is beneficial for all skin types.
◉ If combined with olive oil or almond oil, it can be used as a cleanser thanks to its antiseptic and antibacterial properties.
◉ It moisturizes and cools the skin while it tightens the skin of the face and the neck.
◉ It has anti-aging properties.
◉ Helps combat acne and soothes irritated skin, such as pimples or eczema.
◉ It can help soothe broken capillaries or sunburnt skin.
◉ Can be used in hair to add shine and help with split ends or sun damage.
◉ Ideal for men to use after shaving, as it soothes the skin from razor irritation.
◉ In aromatherapy, it can help relieve stress, fatigue, and headache when applied to clothes or bed sheets. 
Use
◉ To apply, close your eyes and spray your face, neck, and sensitive areas as many times as you deem necessary. Leave it on without wiping it.
◉ For culinary purposes, it is commonly used in baking sweets and pastries.

Notes
◉ It can be used before or after the application of makeup.
◉ It can be used either with a simple spray or with a compress.

By LIFE SECRETS.