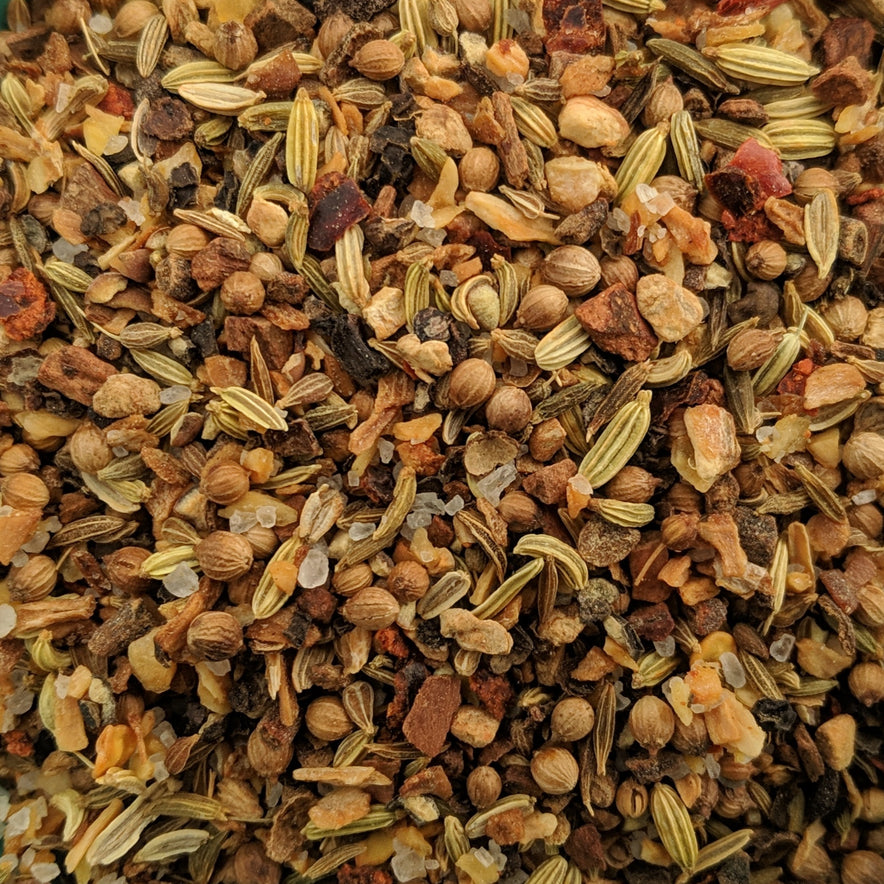 "African BBQ" Spice Mix
A balanced spice mix works well as a standalone spice for meats, BBQ, marinades, and red tomato sauces. Containing roughly crushed and whole spices, it is suggested to use a peppermill.
Ingredients
Sea Salt, Fennel, Pepper, Coriander, Garlic, Onion, Cinnamon, Anise, Ginger, Cumin, Clove, Chili, Allspice

Use
As a rub for chicken, beef, or pork, on vegetables, broths, soups, and stews. You can also combine this seasoning with oil after grinding it and create a delicious marinade for your dish of choice.
Notes
◉ Should be stored in airtight glass containers -in a cool, dark, and dry place- to preserve the flavor, texture, and properties.
◉ We suggest using it with a peppermill or grinding it with a mortar before use.