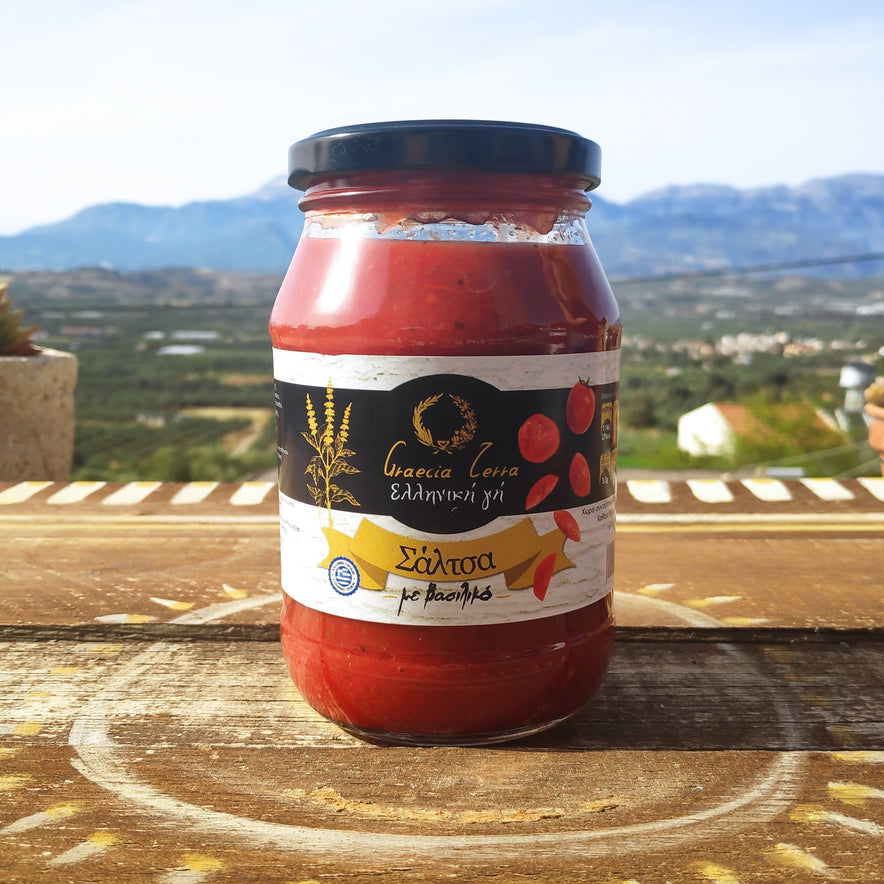 Fresh Tomato Sauce with Basil
Traditional homemade sauce with juicy Cretan tomatoes, and basil.
Ingredients
Tomato 98%, garlic, onion, parsley, paprika, basil, salt, olive oil
Use
Ideal for pasta, oily dishes, stews, and pizza.
Notes
◉ Should be stored in airtight glass containers -in a cool, dark, and dry area- to preserve their flavor.

By Graecia Terra, meaning "Greek Land" in Latin, a business from Arkalochori village in Heraklion Crete that deals with the retail and wholesale trade of fine traditional products, many of which they produce themselves.
"To produce, or to seek out high-quality products from small handicrafts and bring them to the consumer's table" is their motto.