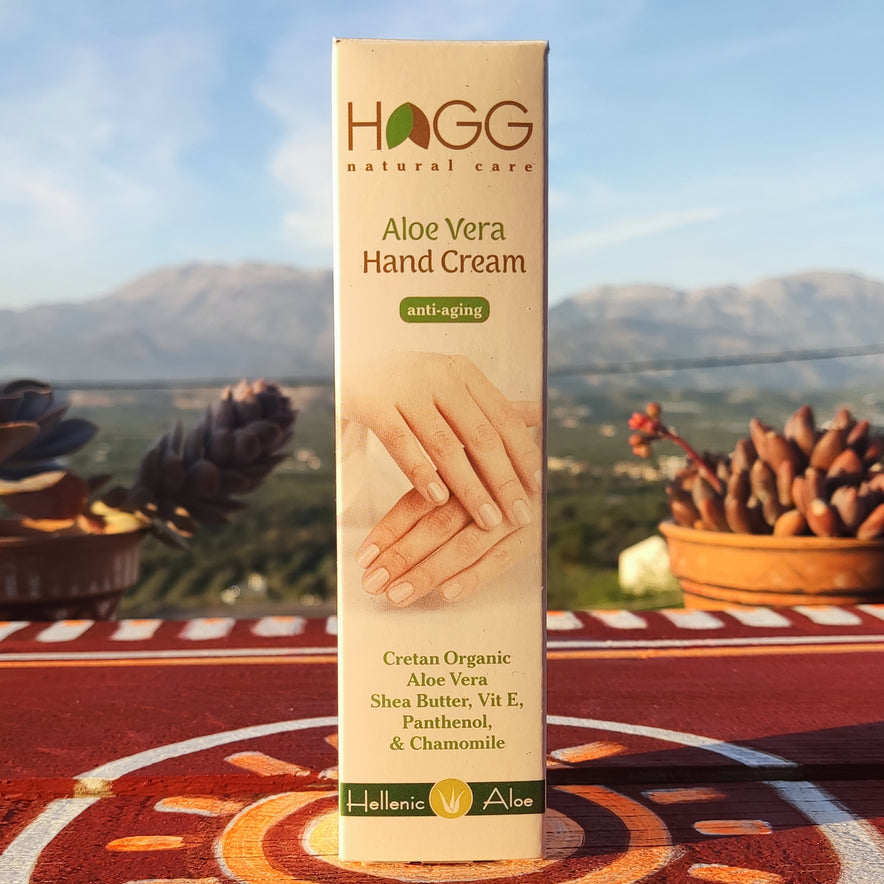 Hand Cream with Cretan Aloe Vera, Urea & Vitamin E
This aloe vera hand cream contains 50% natural Cretan aloe vera gel, shea butter, almond oil, panthenol, vitamin E, chamomile & Olive oil among others. It has anti-ageing, healing, and moisturizing properties that soothe and rejuvenate the skin. Lightweight formula that is easily absorbed. It can also be applied to very dry or chapped hands.
Use
◉ For best results, apply daily to clean and dry skin. Use your fingertips to apply a small amount of cream. Massage, gently until absorbed. 

Notes
◉ Ideal for everyday use.
◉ Suitable for all skin types.