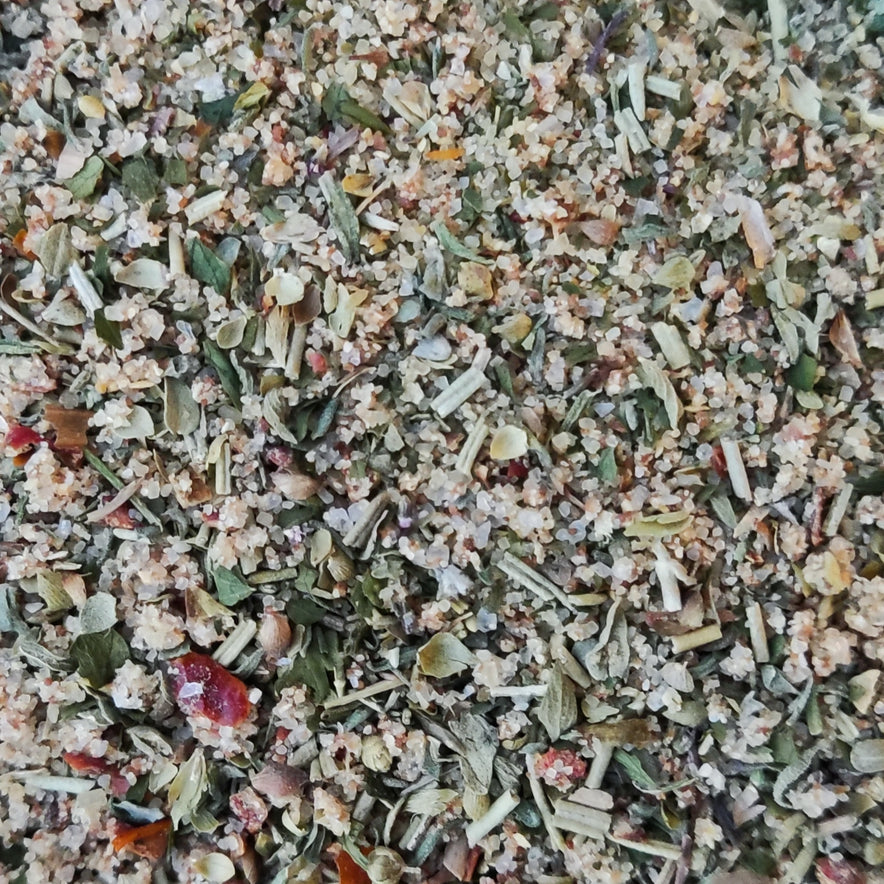 "Italian" Spice Mix
This herbal mixture gives every classic salad a Mediterranean note. With a very faint sweetness and a trace of mint, the flavor is savory, earthy, and piney. The rich, fragrant scent of rosemary and other aromatic herbs will provide a great Italian flavor to your recipes.
Ingredients
Raw Cane Sugar, Sea Salt, Lemon Powder, Onion, Oregano, Tomato, Parsley, Rosemary, Thyme, Garlic, Marjoram

Use
Mix 10g of the mixture with 6 tbsps of water, oil, vinegar, or a combination of your choice and stir vigorously. Let it soak for a few minutes and then serve.

Notes
◉ Should be stored in airtight glass containers -in a cool, dark, and dry place- to preserve the flavor, texture, and properties.