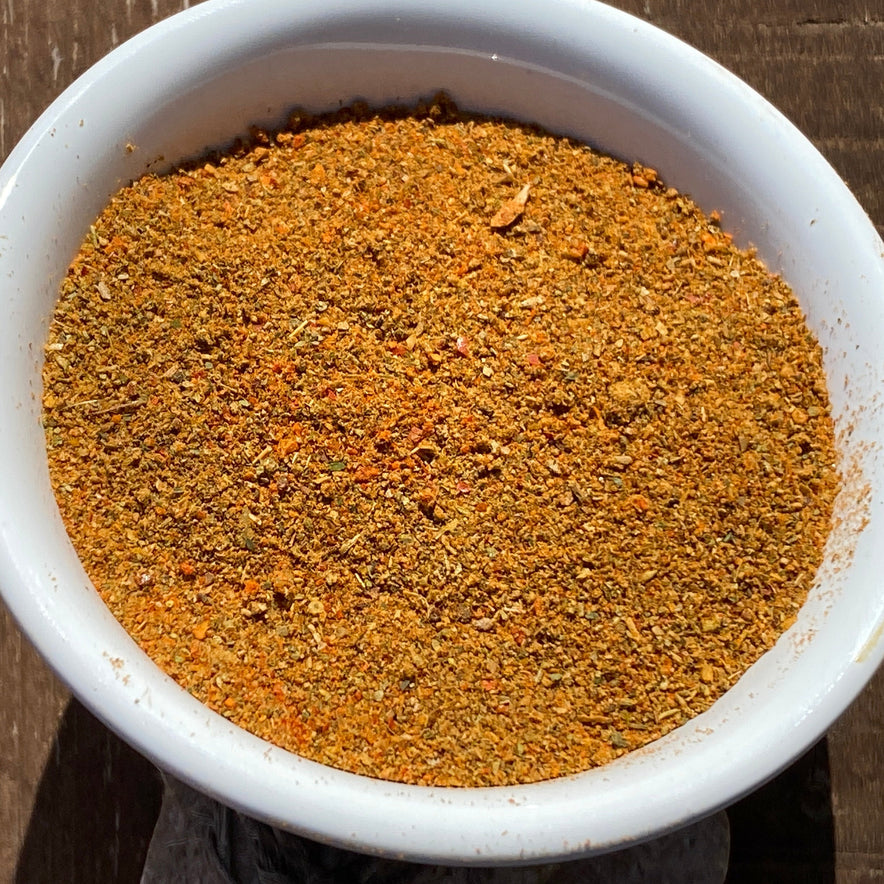 "Medium HOT Chicken" Spice Mix
A go-to dry rub for chicken with a sweet, spicy, and savory kick from the paprika & this combination of spices that always tastes great on chicken. Shake this medium-hot blend onto the chicken, or mix with olive oil for a lip-smacking marinade.
Ingredients
Chili Powder, Red Sweet Pepper, Salt, Mustard Seeds, Chili Flakes, Garlic, Tomato, Cumin, Oregano, Spearmint, Parsley, Marjoram, Laurel, Rosemary, Juniper, Citric Acid

Use
Best with chicken breasts, thighs, drumsticks, or wings, but also wonderful in a sour cream or mayo dip, on vegetables, potatoes, salads, or any other meal that needs a spicy touch.

Notes
◉ Should be stored in airtight glass containers -in a cool, dark, and dry place- to preserve the flavor, texture, and properties.