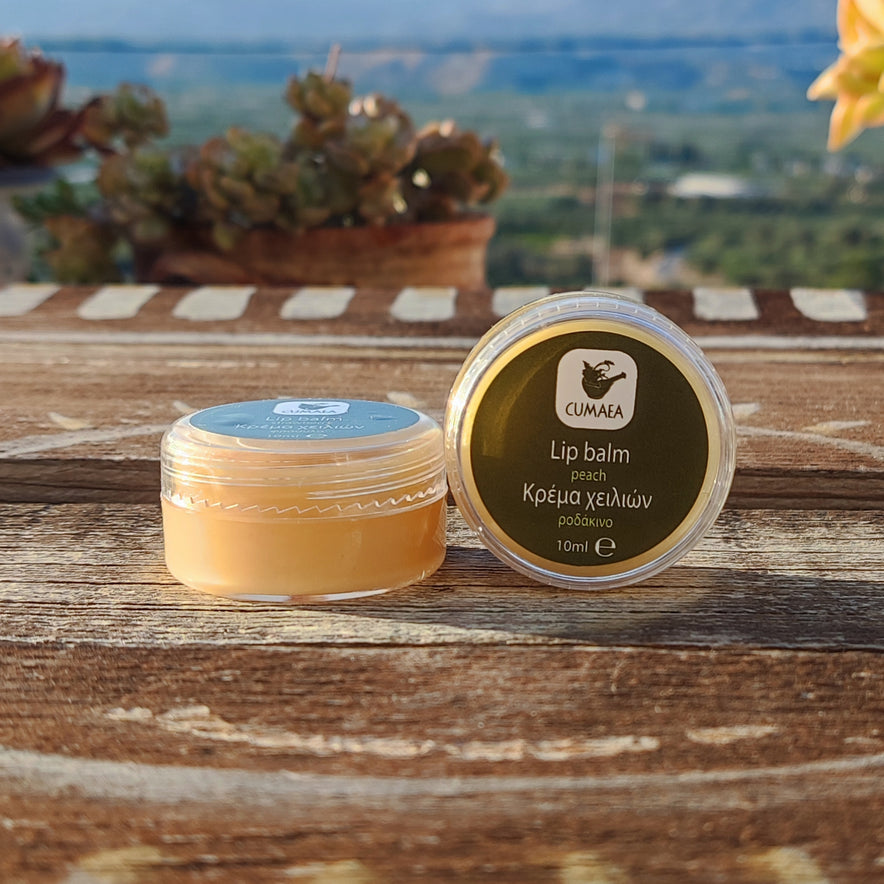 Natural Lip Balm "Peach"
It softens, treats, and retains moisture on the lips. Fights dry skin and heals small wounds. It has soothing and anti-aging properties. Ideal also for the area around the lips. With peach flavor.
Ingredients
Aloe, Almond, Calendula, Peach
Benefits
◉ Softens, nourishes, and moisturizes cracked lips.
◉ Heals minor wounds, retains moisture, and protects against external conditions.
◉ Ideal for chapped lips.
◉ Effective against herpes simplex.
Notes
◉ Ideal for lip care.

By CUMAEA, located in the village of Koili, near Kymi in Evia. It manufactures natural, traditional soaps from pure olive oil, enriched with a variety of medicinal herbs that grow in the area. It also produces wax salves, herbal extracts, liquid hand soaps, and shaving soaps.