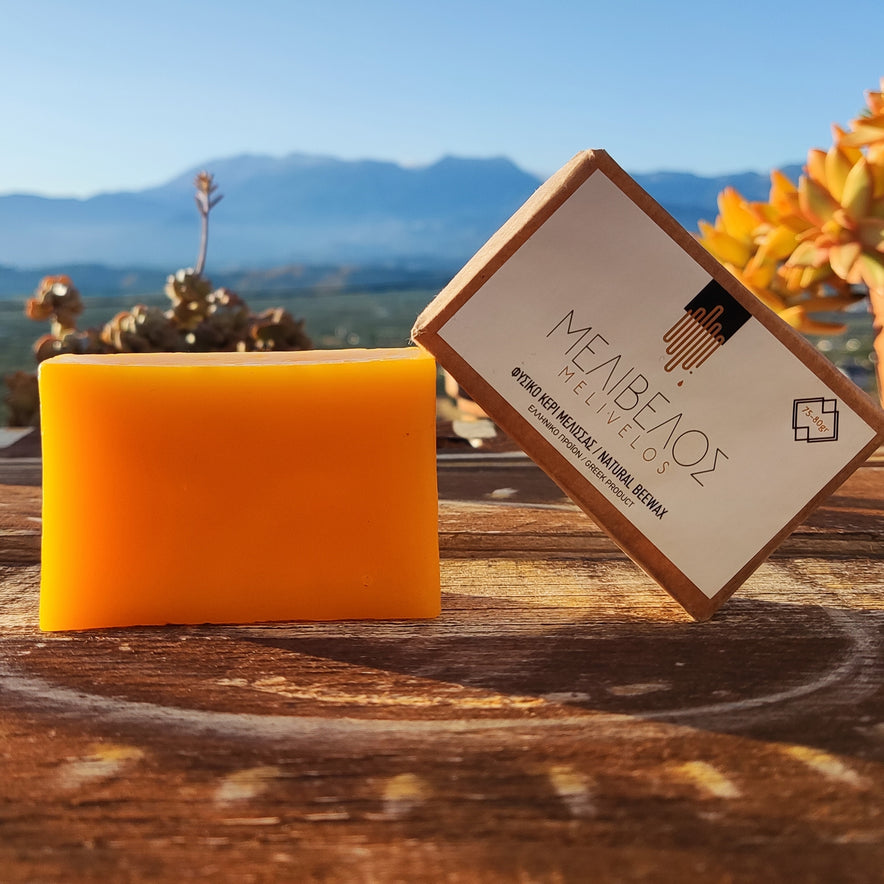 Natural Orange Beeswax
100% pure Greek Beeswax. 
An amazing ingredient, which can be added to a wide range of homemade cosmetics such as soaps, balms, lotions, lip balms, candles, and fragrance bases. It is a completely natural product, which softens the skin and is suitable for people with dried, irritable, or very sensitive skin. It is also suitable for skincare products for infants and babies.
by MELIVELOS