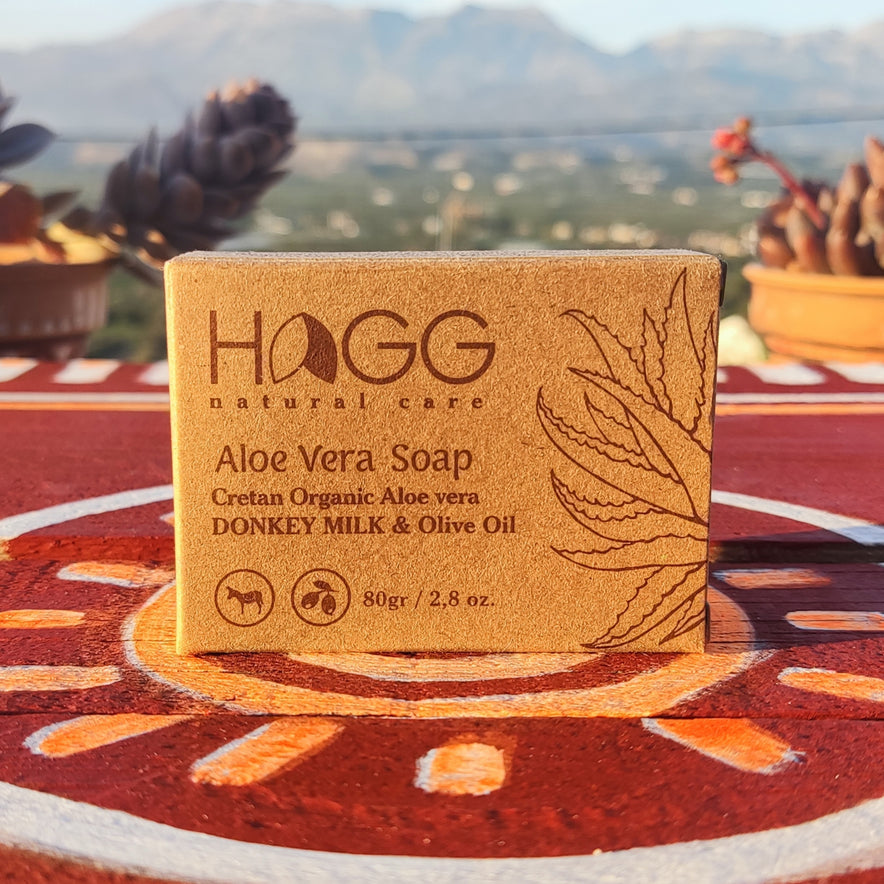 Soap with Cretan Aloe Vera, Donkey Milk & Olive Oil
The ingredients in this bar soap promote healthy and beautiful skin by offering deep moisturization and by producing a soothing and regenerating effect for sensitive and irritated skin. 
Use
◉ Wet your soap and massage gently with your fingers or with a sponge all over your body, face, and hair. Then rinse with plenty of water.

Notes
◉ Ideal for everyday use.
◉ Great against acne.