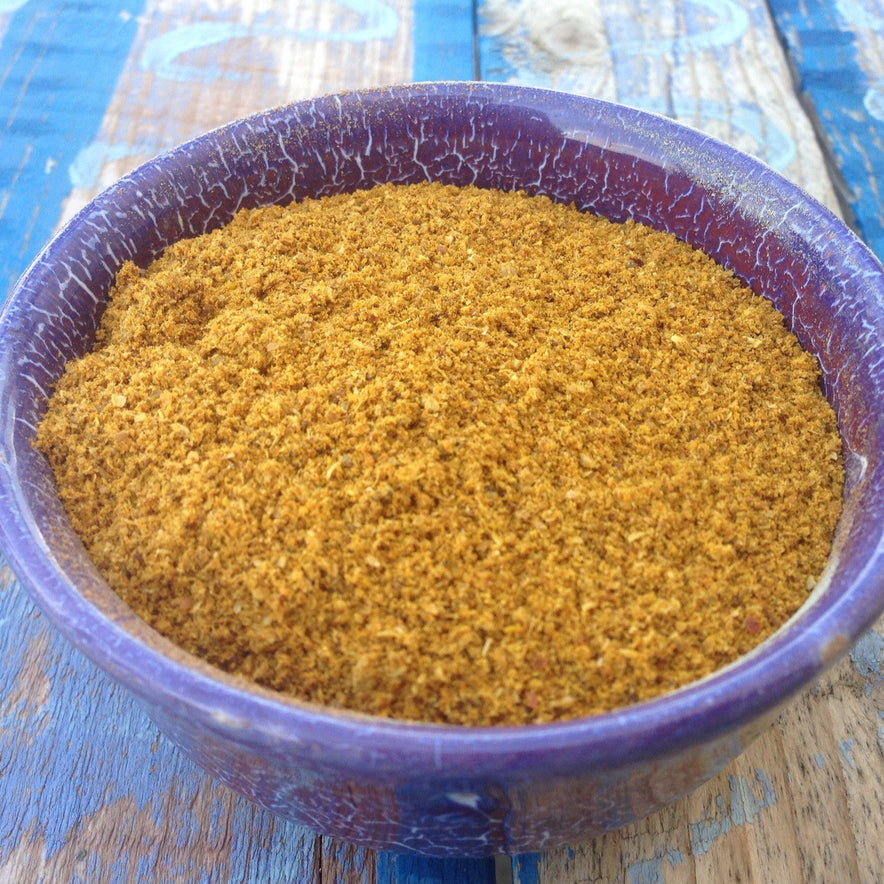 "Tandoori Masala" Spice Mix
Tandoori masala is a flavorful, intensely aromatic, and gently spicy Indian spice mix made of a great variety of spices, used to flavor a range of Indian foods.
Ingredients
Coriander, Cumin, Garlic, Ginger, Chili, Salt

Use
Ideal for the traditional Indian yogurt-based tandoori marinade.
Can be used as a rub on vegetables, chicken, fish, tofu, burger patties, stews, gravies, and even salad dressings.
Notes
◉ Should be stored in airtight glass containers -in a cool, dark, and dry place- to preserve the flavor, texture, and properties.