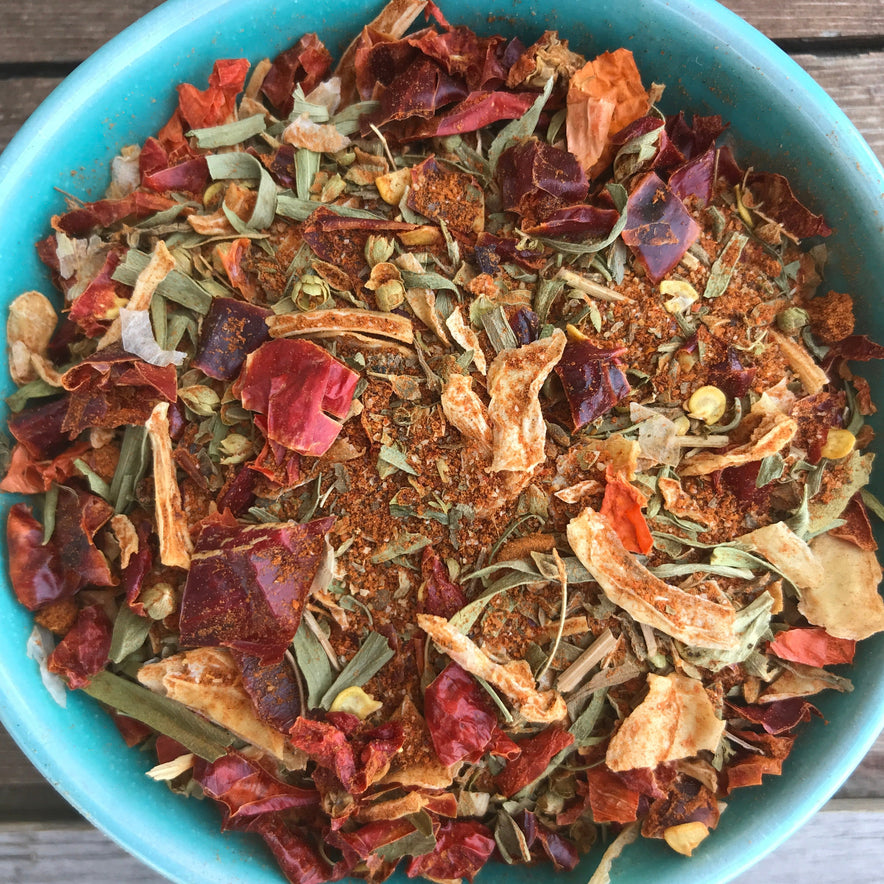 "Piri-Piri" Spice Mix
A fiery, aromatic, and unforgettable fusion made from herbs and spices, adding a dropkick of spiciness and a lot of exotic flavor to your every dish. A must-have for every kitchen!
Ingredients
Chili Flakes, Onion, Garlic, Black Pepper, Laurel, Paprika, Allspice, Basil, Oregano, Estragon, Chili
Use
Sprinkled on potatoes, salads, pizza, or popcorn. Usable as a dry rub for beef, chicken, fish, shrimp, pork, or combined with lemon juice and/or olive oil to make a marinade. You can even make dipping sauces by combining them with either mayonnaise or aioli to go with your grilled meats.
Notes
◉ Should be stored in airtight glass containers -in a cool, dark, and dry place- to preserve the flavor, texture, and properties.