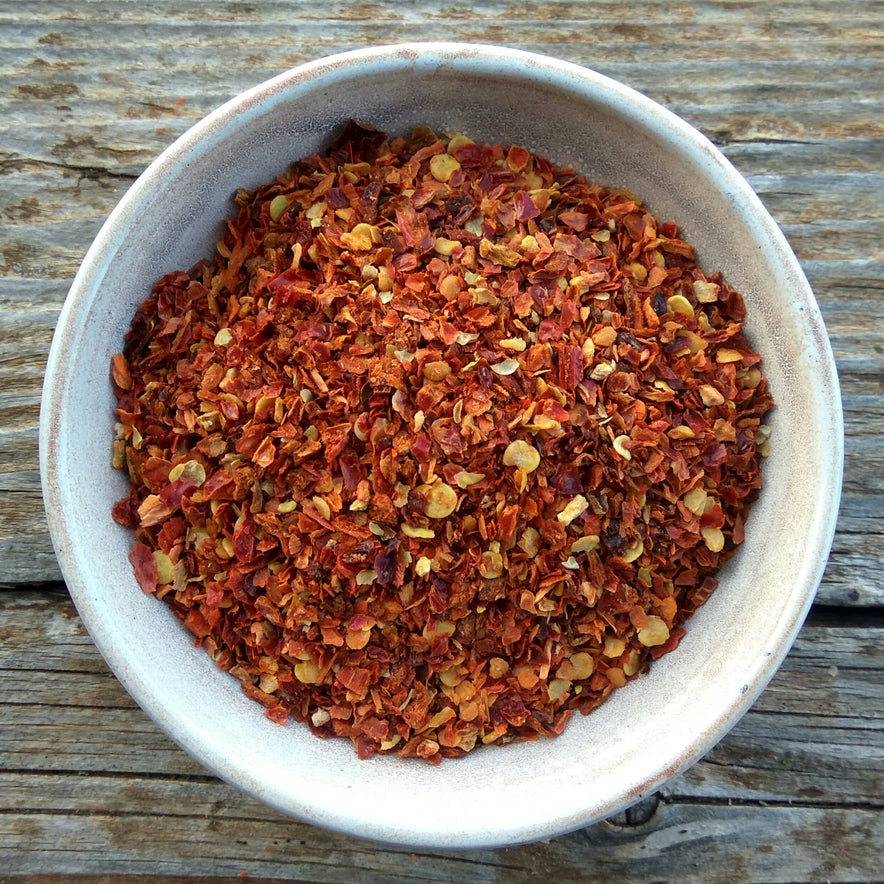 "Smoked Boukovo" Hot Chili Flakes
Pleasantly earthy, smoky, sweet, mellow, with a lasting flavor and slow burn, these pepper flakes add an exciting barbecue touch. Smoke, heat, and sweetness at the tip of your fingers!

Ingredients
Chili Pepper Flakes smoked in Applewood

Use
The backbone of stews, soups, and sauces. It is usually served with pulses or on top of baked Feta cheese. A perfect companion for avocado, broccoli, cauliflower, soft-boiled eggs, beef, lamb, pork, chicken, seafood, vegetables, chocolate, dips, fruits, curry, or stir-fry dishes.

Notes
◉ Spices should be stored in airtight glass containers -in a cool, dark, and dry area- to preserve their flavor.