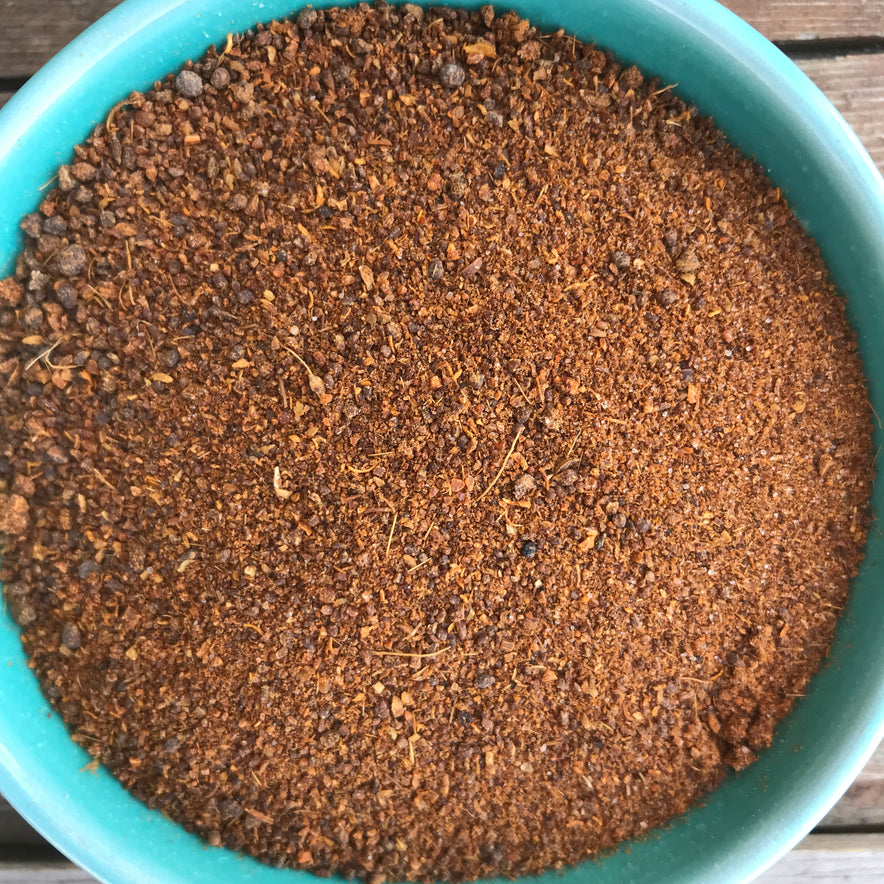 "Something Spicy" Spice Mix
BBQ fairy dust. Rich, aromatic, savory, and spicy, this dreamy blend is beloved by Indian recipes.
Ingredients
Coriander, Salt, Paprika, Cumin, Garam Masala, Mango Powder, Garlic Powder, Onion Powder, Citric Acid, Chilli Powder, Black Salt, Celery Powder, Fenugreek Powder, Black Cardamom Powder, Star Anise Powder, Clove Powder, Lemon Powder
Use
Try it on baked, broiled, or grilled chicken kabobs, sauteed chicken or fish, crazy tasty lamb chops, tandoori chicken, and vegetables. 
BONUS TIP: To marinade 1kg of meat, mix 80g Greek yogurt with 10g Something Spicy mix and 8ml of olive oil. Blend into a smooth paste and use it to marinate the meat for 2-3 hours before roasting.
Notes
◉ Should be stored in airtight glass containers -in a cool, dark, and dry place- to preserve the flavor, texture, and properties.