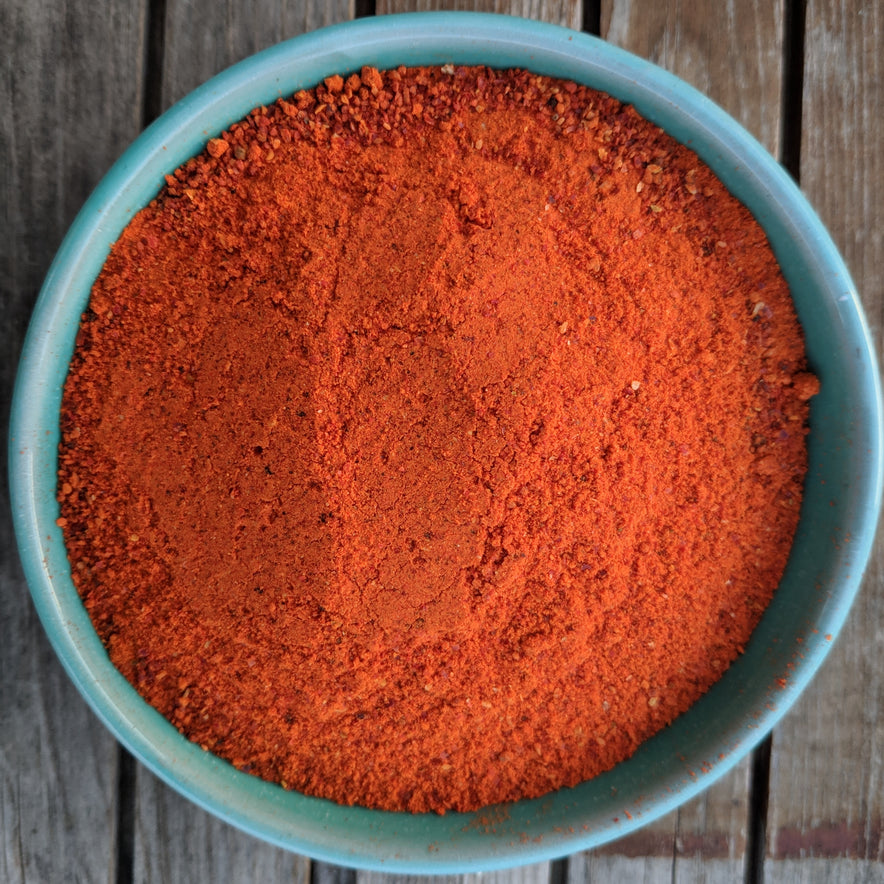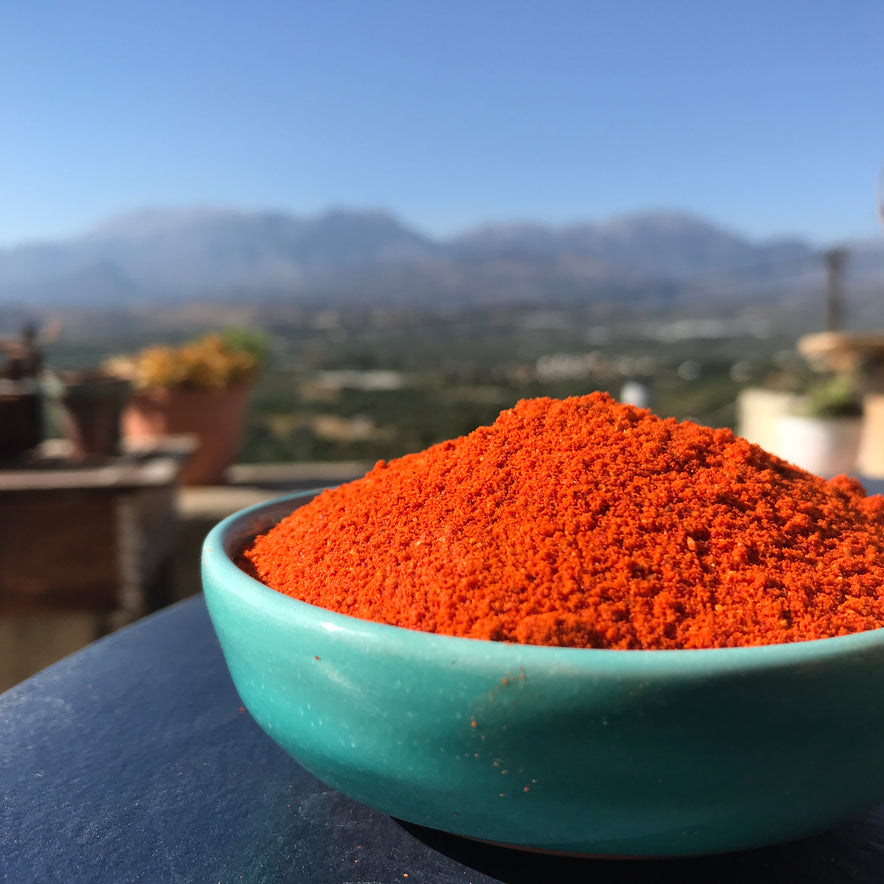 Sweet Paprika Powder "Florinis"
This paprika is unlike anything you've ever had. Our pride and joy, we are producing it by pulverizing dried Florina peppers, known for their sweet, aromatic, and unique flavor. Traditionally, these long, fleshy, and bright red peppers are coming from northern Greece, and specifically from the wider area of Florina; for which they are named.

Florina peppers are high in vitamin C, an antioxidant that can support and protect the immune system and increase collagen production in the body. The peppers are also high in vitamins C, D, K, and E, as well as iron, manganese, potassium, and fiber.

Use
It is excellent on any savory you can think of. It can be used to season dishes with chicken, pork, beef, vegetables, potatoes, rice, omelets, soups, tomato sauces, yogurt dips, stews, egg dishes, shrimp, and so much more.
Notes
◉ Should be stored in airtight glass containers -in a cool, dark, and dry area- to preserve the flavor, texture, and properties.