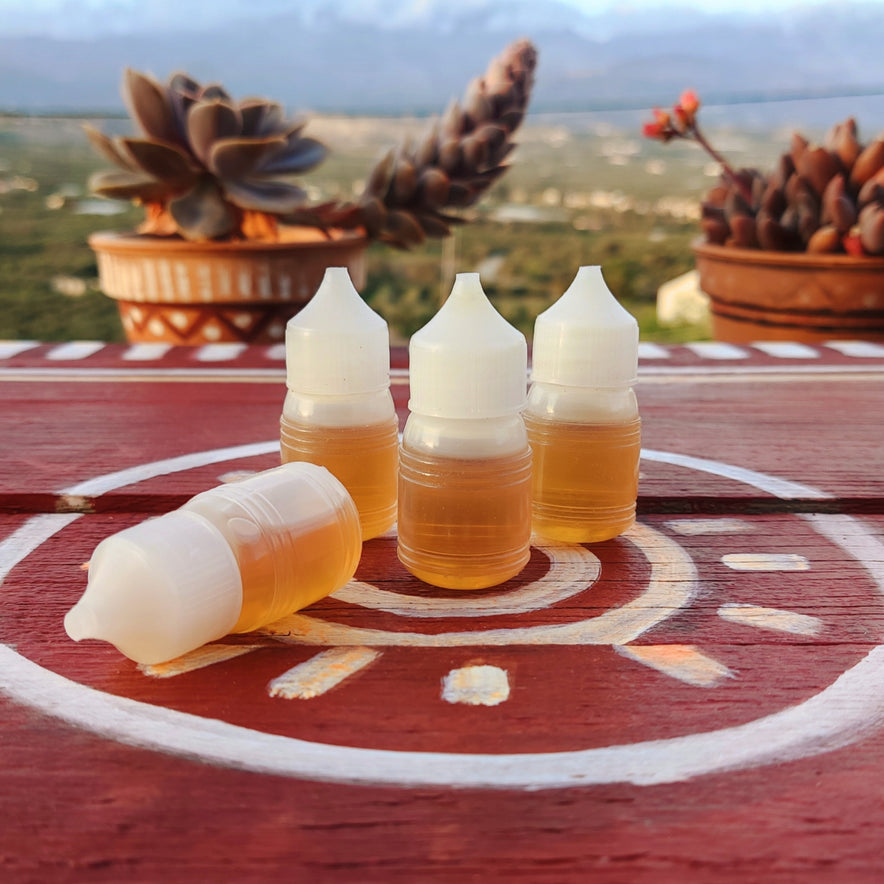 "Chili Drops" Tincture
What originally inspired us to create this tincture was a doctor's effort to save patients having a heart attack, by quickly dissolving artery blockage. 
Made with homemade Cretan raki and a variety of red hot chili peppers from Botano's biodynamic garden, this powerful tincture is ideal to stimulate lymph flow, improve blood circulation, and increase oxygen flow. 
It can provide immediate migraine and tension headache relief. It is also believed to help with improving heart health and brain function, raising energy levels and alertness, maintaining normal blood pressure and healthy joints and aiding with weight loss. 
Use
◉ Take 1-4 drops up to 3-5 times daily by placing the suggested dosage under your tongue. Lower your tongue and let the tincture sit and absorb for at least 60 seconds before swallowing any excess content.
◉ You could also add them to any liquid of your choosing, both for providing relief or in case you wish to spice up your coffee or cocktail recipe!
Notes
◉ Consult a doctor before using if you are pregnant or breastfeeding if you are suffering from any disease, and/or take any prescription drugs.
◉ Store upright.