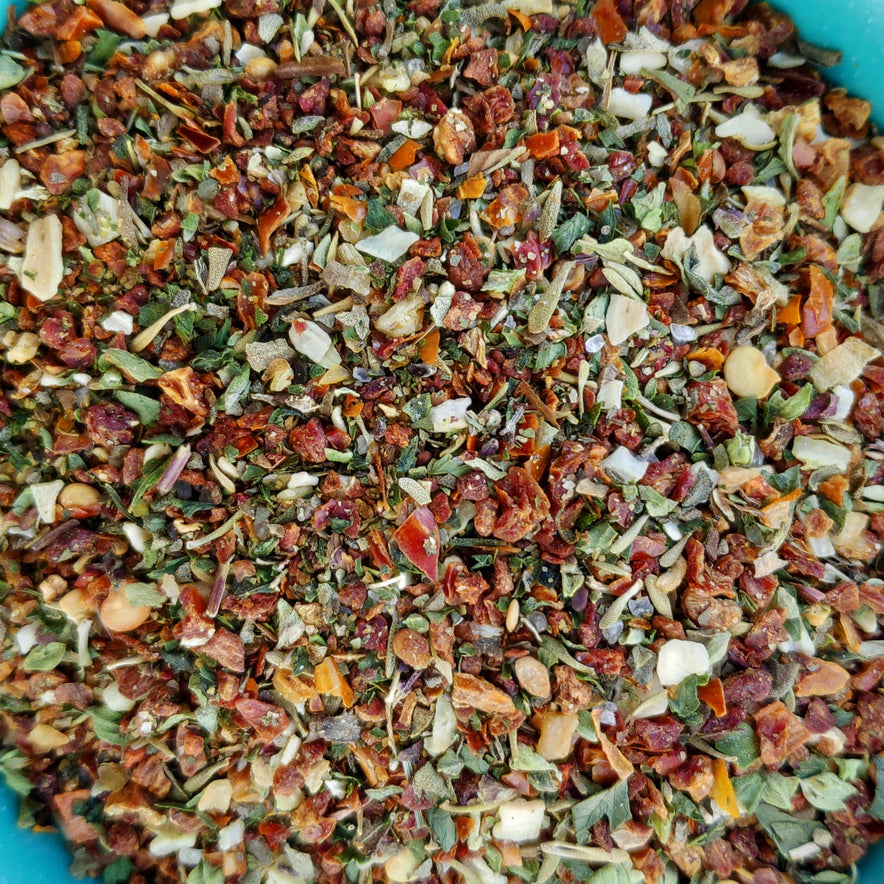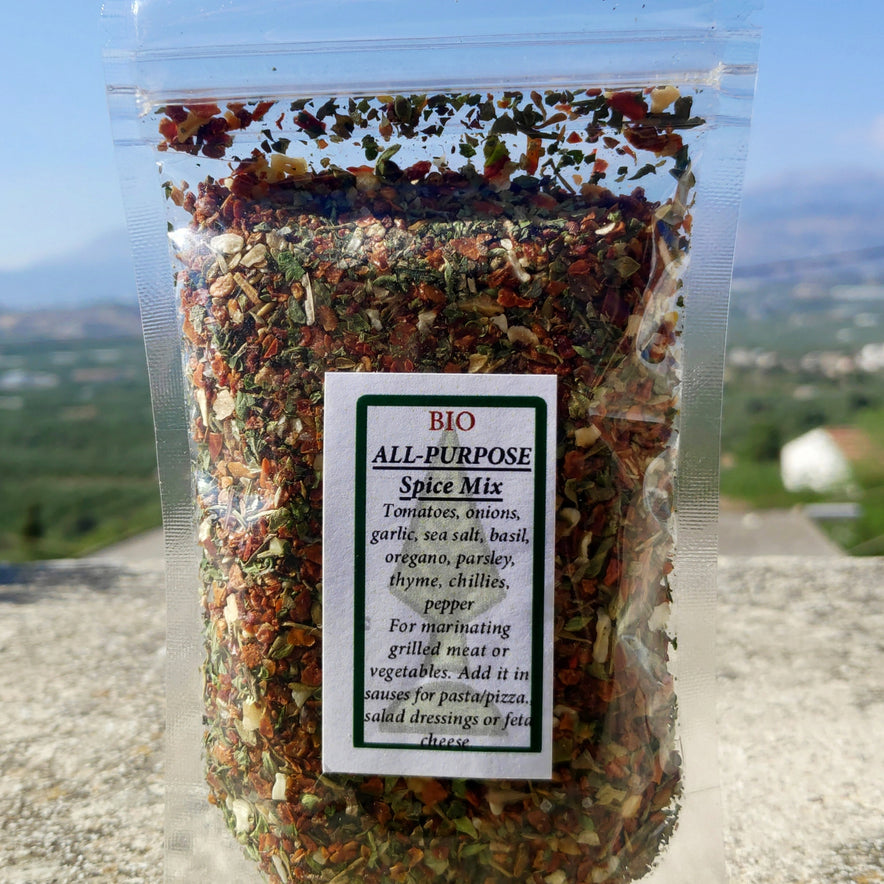 "All Purpose" Spice Mix | Organic
A versatile blend made up of different spices and herbs, and one of our all-time favorites, this spice simply belongs on every table. It can add a whole lot of flavor in just moments.
Ingredients
Tomatoes, Onions, Garlic, Sea Salt, Basil, Oregano, Parsley, Thyme, Chili, Pepper, Rapeseed oil
Use
You may sprinkle this mix on Greek salads, "dakos", feta cheese in the oven, bruschetta, "bouyourdi", omelet, red tomato sauces, vegetables, burgers, or anywhere else you can think of!

Notes
◉ Spices should be stored in airtight glass containers -in a cool, dark, and dry place- to preserve their flavor.