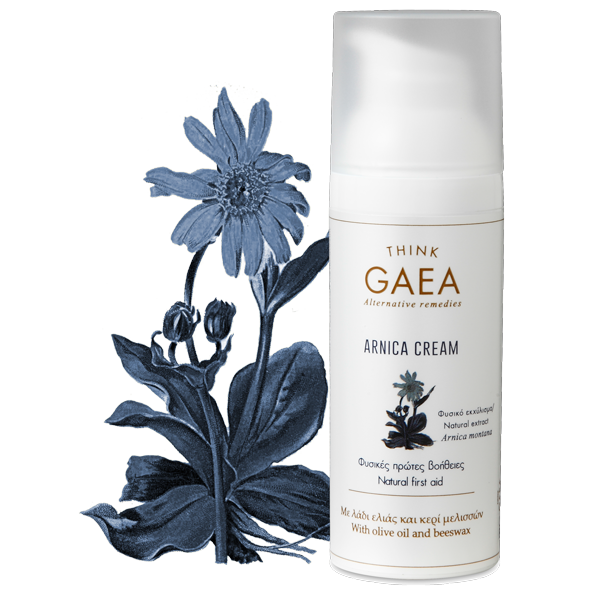 Arnica Cream
Cream with natural extract from "Arnica Montana" is that is used as a first-aid treatment.
Use
◉ For bruises from bumps, falls, and sprains.
◉ For muscular pain from bumps and ruptures.
◉ For muscular relief after an intense workout.
◉ For swollen, tired feet.
◉ For insect bites.

Notes
◉ Parabens free
◉ Suitable for homeopathy, and kids-friendly.
◉ Apply gently to the aching area. Do not use it for open wounds.
◉ For external use only.

By THINK GAEA, a half-century-old business located in Athens, specialized in homeopathic remedies, alternative/complementary medicines, and cosmetic products.