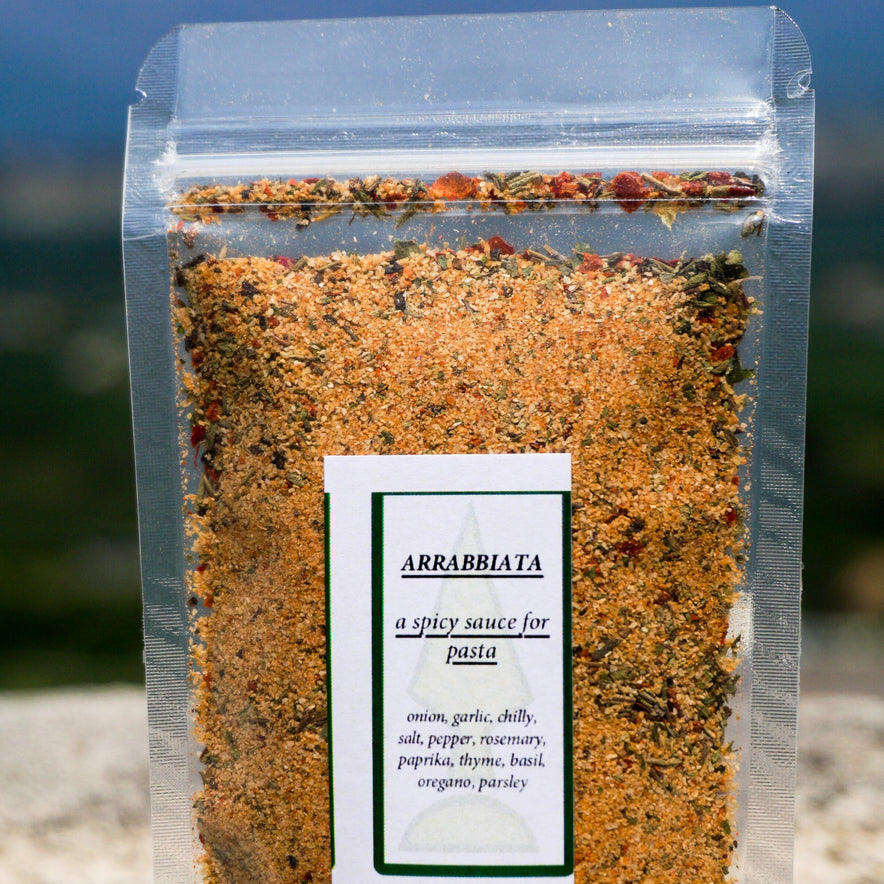 "Arrabbiata" Spice Mix
Arrabbiata, meaning "angry mood" in Italian, is a light marinara or red Italian sauce famous for its piquant & full flavor. The ideal mix to elevate your tomato-based pasta dish, simply and quickly.
Ingredients
Onion, Garlic, Chili, Salt, Pepper, Rosemary, Paprika, Thyme, Parsley, Oregano, Basil.

Use
Arrabbiata sauce complements any simple pasta, although it is commonly served with penne. Because the arrabbiata sauce is easily absorbed by the pasta, it's strongly suggested to create more sauce than you think you'll need. Recommended to add some cheese of your choice, such as freshly grated Parmesan.

Notes
◉ Should be stored in airtight glass containers -in a cool, dark, and dry place- to preserve the flavor, texture, and properties.