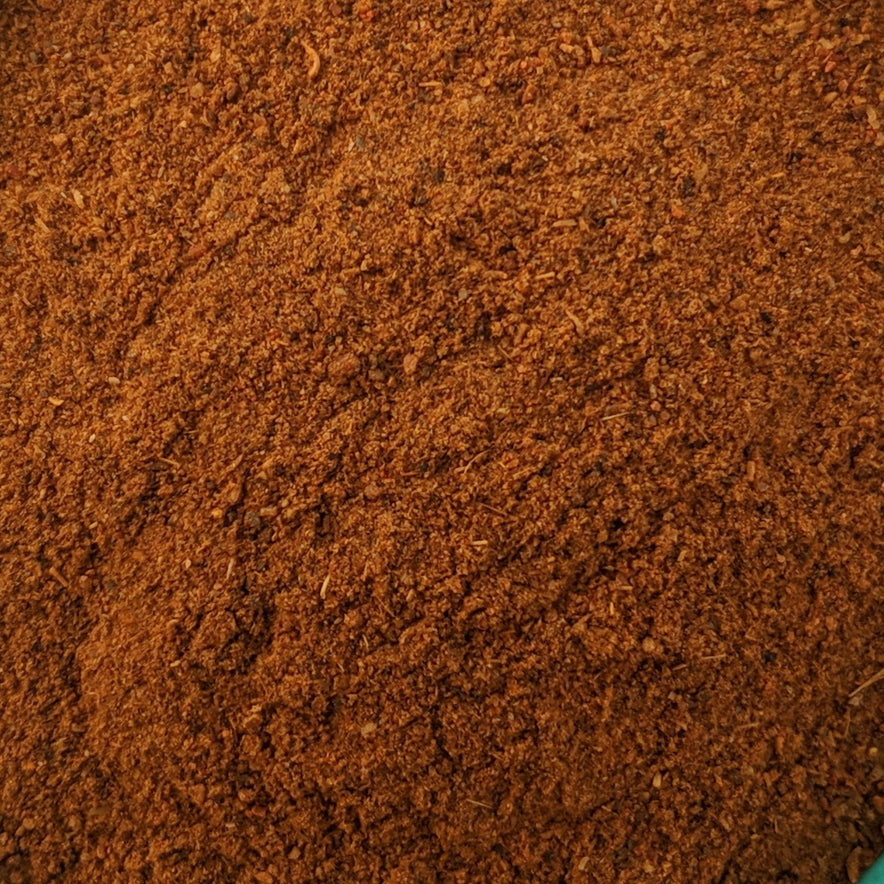 "Baharat" Spice Mix
"Baharat", meaning "Spice" in Arabic, is an all-purpose, warm and aromatic spice mix used in Middle Eastern cuisine. It adds depth and flavor with a touch of spiciness. Cardamom and Cinnamon are the stars of this mix and what makes it stand out.
Ingredients
Clove, Cinnamon, Cardamom, Black Pepper, Coriander, Cumin, Nutmeg, Sweet Paprika
Use
Works very well with legumes & vegetables, chicken, fish, beef, lamb, soups, and stews. Perfect for savory dishes, also pairs well with red tomato sauce dishes, minced meat (bolognese), and a variety of roasted meats.

Notes
◉ Should be stored in airtight glass containers -in a cool, dark, and dry place- to preserve the flavor, texture, and properties.