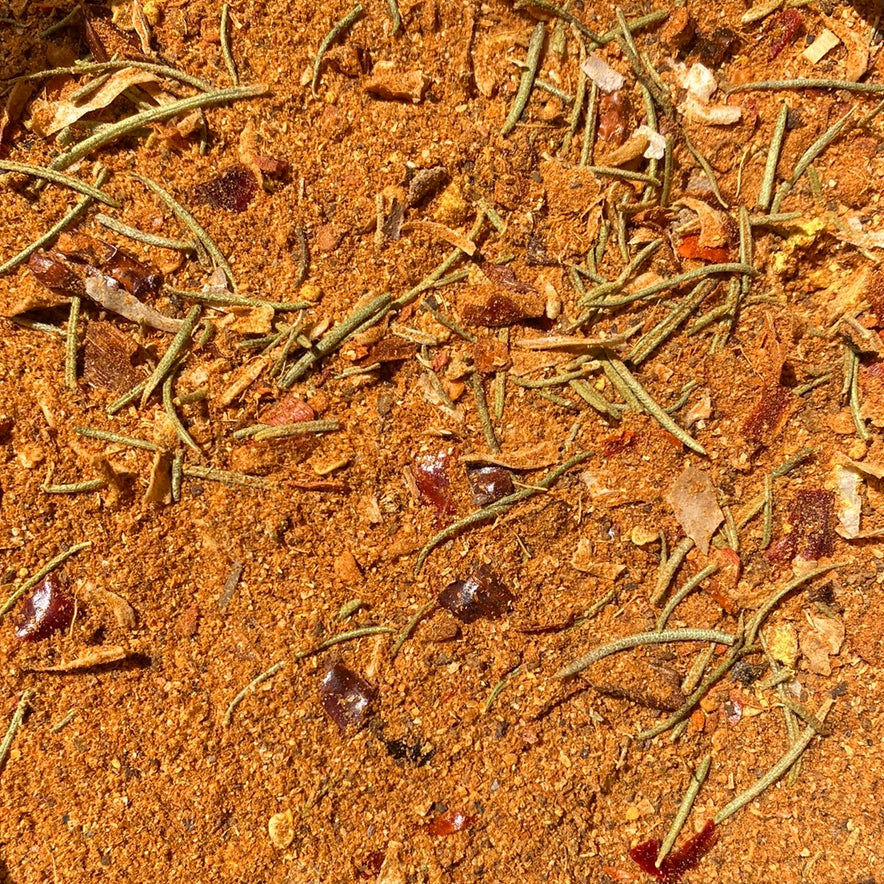 "BBQ Hot" Spice Mix
The explosion of flavor comes from a mixture of smoked paprika and Cretan chili from Botano's biodynamic garden. The spiciness is medium to hot, and the flavors are rich and smoky.
Ingredients
Allspice, Black Pepper, Chili, Cumin, Ginger, Onion, Mustard Seeds, Rosemary, Garlic, Hot Chili Flakes, Smoked Paprika, Sweet Paprika.
Use
A rub that will do justice to anything, from poultry to beef, lamb, or pork, with an intense flavor and a kick of heat. Another fantastic use for this spice is to sprinkle it on baked potatoes, grilled veggies, or tomato sauces. 
Notes
◉ Should be stored in airtight glass containers -in a cool, dark, and dry place- to preserve the flavor, texture, and properties.