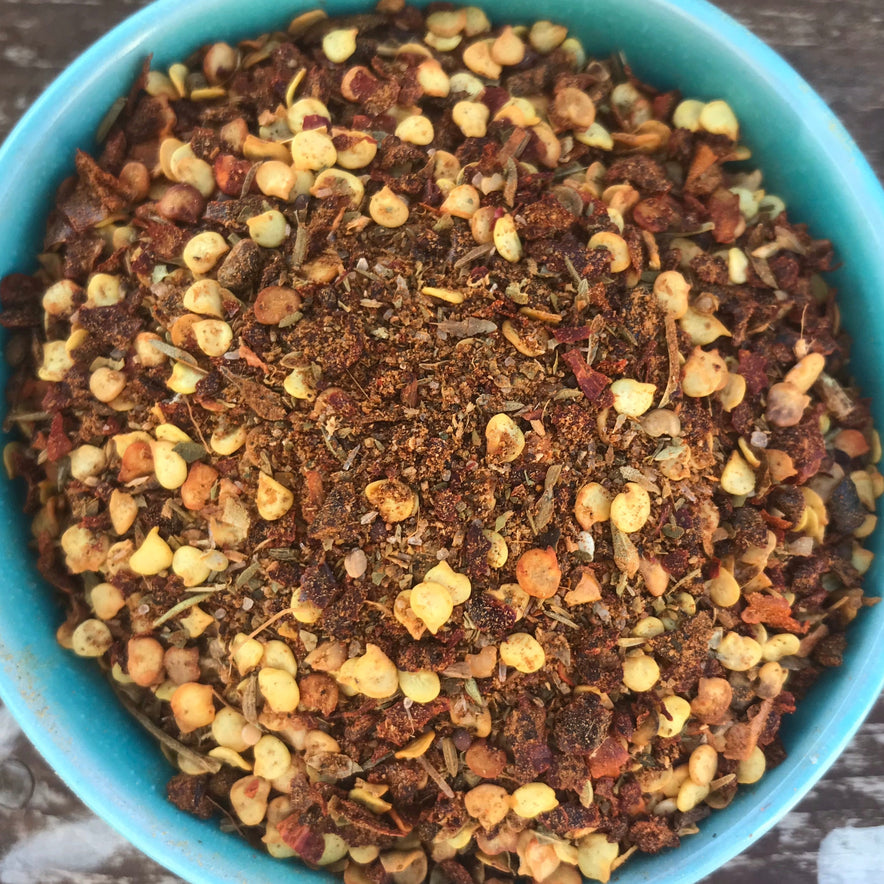 "BBQ" Spice Mix
This blend creates a delicious framework to enhance the flavor of your favorite meats, every time. Perfect for grilling newbies!
Ingredients 
Black pepper, Sweet Paprika, Oregano, Mustard Seeds, Turmeric, Garlic, Thyme, Salt, Monosodium Glutamate
Use
As a rub for chicken, beef, or pork, on vegetables, broths, soups, and stews. You can also combine this seasoning with oil after grinding it and create a delicious marinade for your dish of choice.

Notes
◉ Should be stored in airtight glass containers -in a cool, dark, and dry place- to preserve the flavor, texture, and properties.