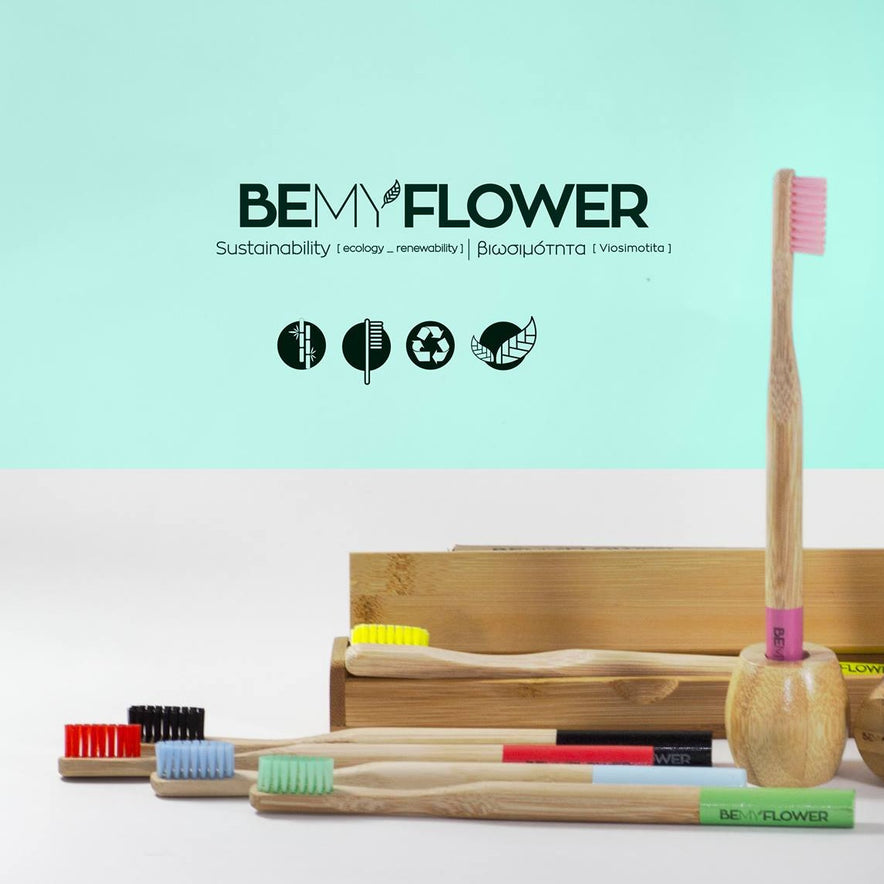 "BeMyFlower" Bamboo Toothbrushes
These toothbrushes are a great substitute for plastic ones, as the handle is made from bamboo which is strong, biodegradable, naturally antibacterial, and has no negative impact on the planet. The nylon ultra-fine bristles are gentle on gums and polish teeth to perfection.

The toothbrush case is made entirely of paper, without any tape or adhesives.
Recycling Info

With a pair of pliers or tweezers, remove the toothbrush bristles and place them in plastic recycling.
If you don't have a garden, take a walk around a neighborhood park and find somewhere to plant it.
The toothbrush case is composed of paper with no glue or adhesives, making it easily recyclable.