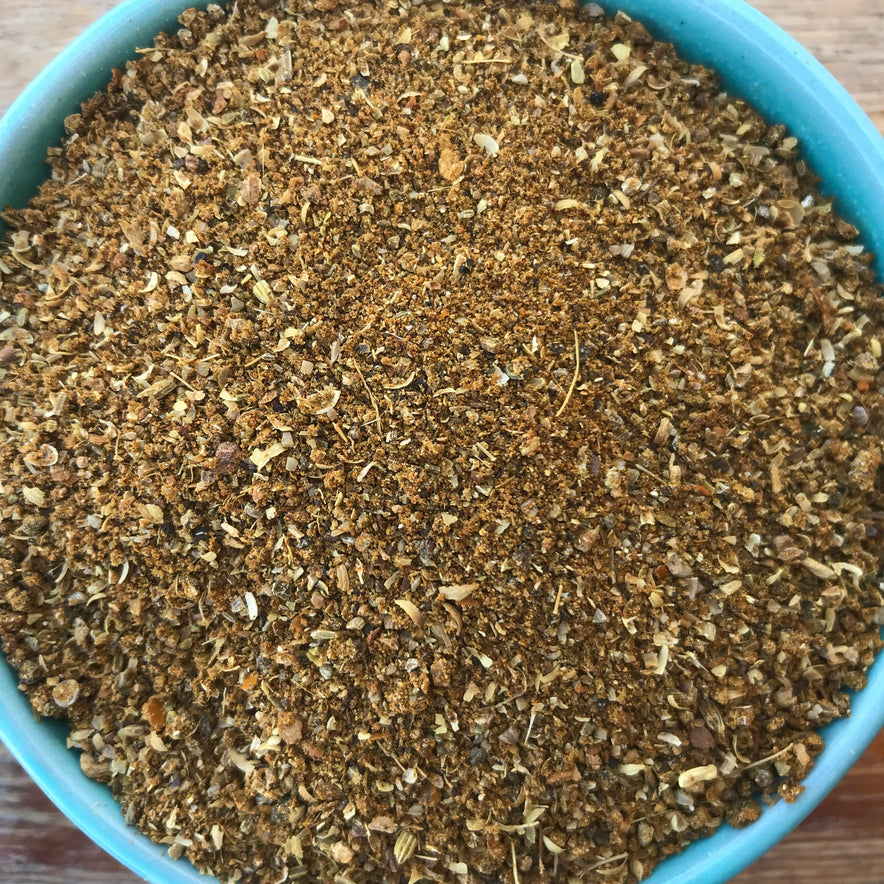 "Berbere" Spice Mix
"Berbere" is a warm Ethiopian spice mix that gives food a spicy, rich undertone. It's quite adaptable and can be used from a fruit or salad topping to a marinade for meat or a key ingredient in a soup.
Ingredients
Sweet Pepper Flakes, Coriander, Sweet Paprika, Cumin, Salt, Cardamom, Black Pepper, Ginger, Turmeric, Cinnamon, Allspice, Clove, Monosodium Glutamate, Maltodextrin
Use
It can be used dry or blended with oil to make a paste. It is traditionally used to season slow-cooked stews that may contain lentils, beans, and meat.
Notes
◉ Should be stored in airtight glass containers -in a cool, dark, and dry place- to preserve the flavor, texture, and properties.