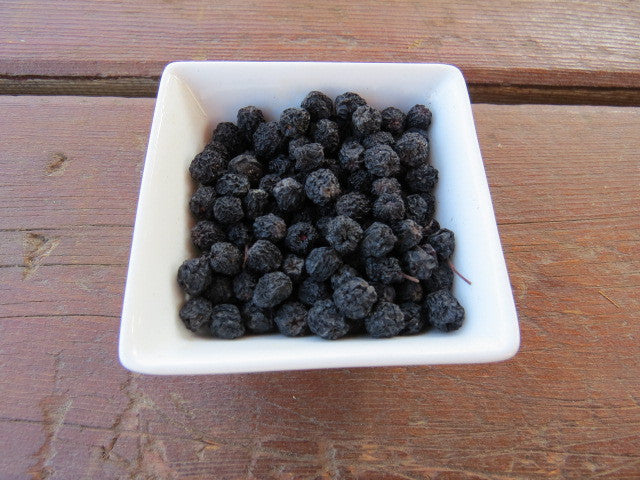 Black Chokeberry (Aronia Melanocarpa)
Aronia melanocarpa is a North American shrub that is currently growing in Eastern Europe. The term "Aronia" mainly refers to the berries that grow on the shrub and resemble something between blueberries and cherries. Because of their sharp, mouth-drying flavor, they are also known as chokeberries.
This is a plant that is extremely resistant to insects, disease, drought, and pollution; hence, it can be grown anywhere as long as it is under trees so it has sufficient shade.
Aronia berry is one of the most antioxidant-rich berries, which contributes to its popularity in culinary applications, not to mention its distinct flavor. They are also rich in fiber, vitamin C, and manganese and they can play a major role in boosting health and treating/preventing a number of medical conditions.

Some of the most important health benefits of Aronia include improving digestive processes, protecting the body against free radicals, helping in weight loss, reducing inflammation, protecting the immune system, preventing diabetes, improving eye health, slowing the effects of aging, lowering blood pressure, and stimulate repair of the body.
Aronia melanocarpa is a herb that exhibits absolutely no harmful or toxic effects from any part – extract, juice, or fruits.
In the past years, it has been increasingly used in processed forms in tea, extracts, syrup, extracts, jams, wine, and so on. In many places, the berries are used for coloring and flavoring yogurt and beverages.