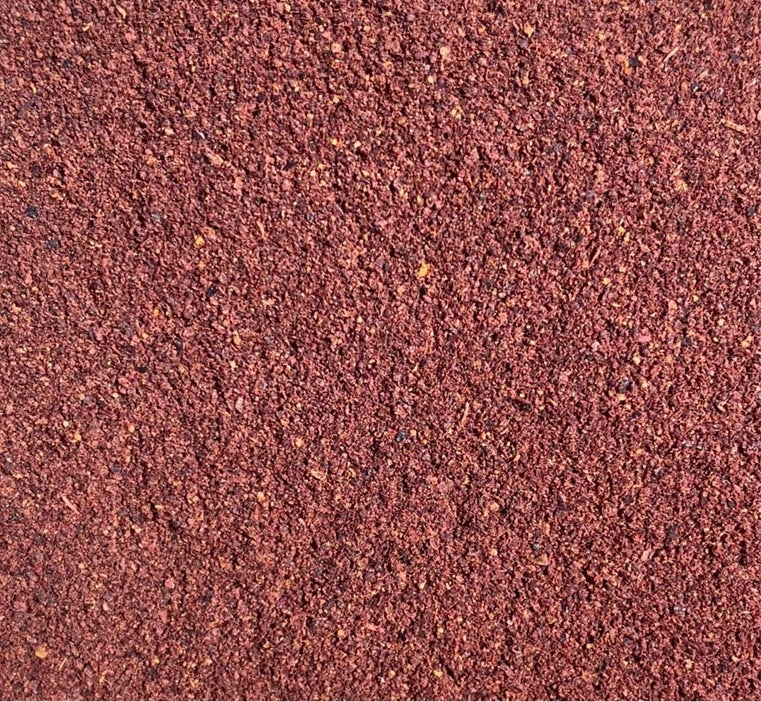 Black Chokeberry Powder (Aronia Melanocarpa) I Organic
Aronia is a valuable medicinal plant, the fruits of which belong to the berry family and have the strongest antioxidant, antimicrobial and antiviral properties, according to the international bibliography, of any other fruit. The most interesting from a nutritional point of view is the black-fruited aronia, which, as its name suggests, has a dark black colour due to the high pectin content. The taste of Aronia is not usually liked, but our Roni the Great aronia has a pleasantly astringent taste, is slightly tart and has enough natural sugars to make it pleasant and fresh to eat, with lots of natural flavours that bring beetroot, cherry, pomegranate and strawberry together.

The dried fruit of the aronia in powder form. Suitable to be used as a seasoning on sweet or savoury recipes, such as creams, rice pudding, salads, tarts. Also, it can ideally be used as an ingredient in dough preparations, cakes, cookies, pasta. It gives the aroma and fruity character of the aronia berry. Organic, no sugar, no preservatives, no colorants, no additives.
The benefits of the aronia fruit can be summarised as follows:
they protect against
1) cardiovascular diseases

2) cardiovascular diseases; 2) diseases of the urogenital and digestive systems (bladder, prostate, stomach, small and large intestine)

3) radioactivity,

4) stimulate the regeneration of muscle and connective tissue and blood, by reducing oxidative stress hormones through the inhibition of oxygen free radicals

5) reduce blood glucose levels

6) increase the body's vitality and basal metabolism

7) overcome nervous disorders and fatigue


Use
- Add 1 tablespoon of Aronia powder to your smoothies and enhance them nutritionally and colourfully;
- Add 1 teaspoon to your yoghurt and improve its antioxidant properties;
- Also, Aronia powder can be used as a seasoning in the kitchen, adding colour and superfood character to soups, salads and pasta. In particular, add a little to vegetable and chicken pasta, eggplant risotto or yellow squash risotto and lighten up your trahanas soup or your evening green salad with chicken.
- Finally, Aronia powder can be used as flour in dough preparations, i.e., make Aronia cookies by adding 2-3 tablespoons to the recipe, or choose to make a dark orange cake. Of course, you can also elevate traditional recipes, such as Christmas cookies, and add the powder along with the icing sugar on top.
Information from https://www.ronithegreat.gr/