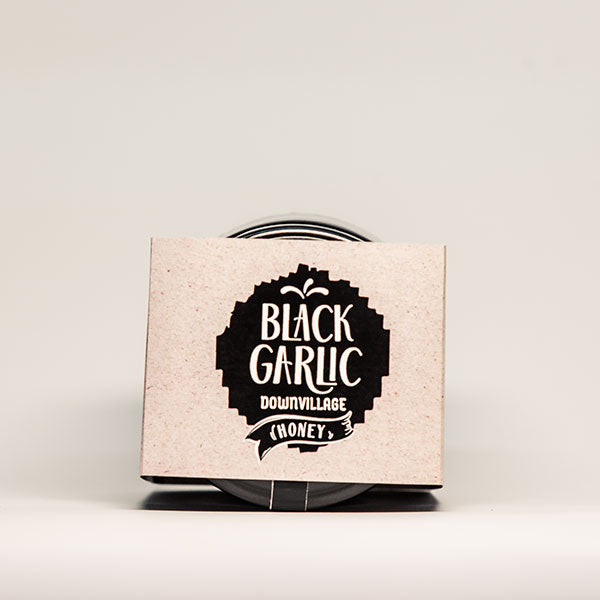 Black Garlic Honey
Black garlic with fir and oak honey is a combination of 2 superfoods. The slight bitterness of honey blends perfectly with the mild aromas of black garlic, creating a product that has infinite applications in sweet or savory recipes.

Use
Honey with black garlic has found its ideal match in mature cheese! Combine it with yellow or white mature cheese, as a dip or spread on crostini, with nuts for a quick snack. But it also goes well with mature cold cuts, as a side dish, or in sandwiches and varieties.
The creative combinations with this unique flavor are endless. Dare to combine it with fresh fruit as well.
In marinades and spreads, on its own or combined with spices such as cardamom, pepper, and cedar, it gives an aromatic crust to grilled meats. Alternatively in a roll, it is an ideal flavoring for meat or chicken.
By DOWNVILLAGE, a passionate business located in Volos centered around the miracle superfood "Black Garlic", producing extremely high-quality products for gourmet dishes and a healthier diet.