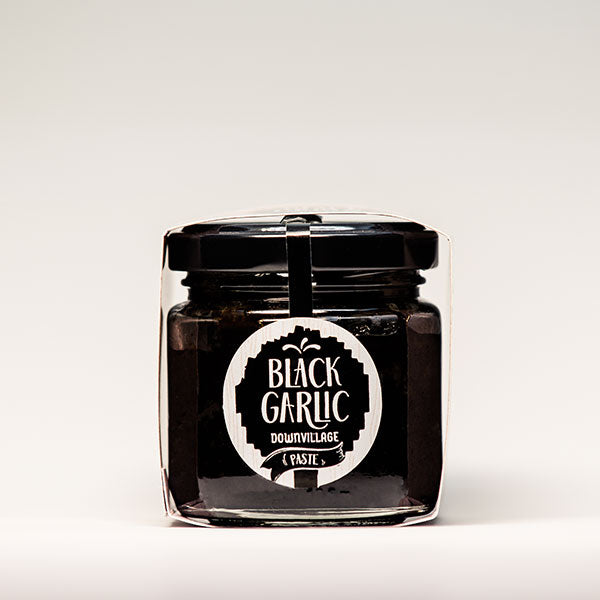 Black Garlic Paste
Black garlic paste masterfully combines an original raw material such as black garlic with espresso and honey. Balanced garlic flavor with light hints of coffee and a smooth, sweet aftertaste.

Use
It promises delightful moments of pleasure if combined with salmon, trout, roast beef, or sausages.

By DOWNVILLAGE, a passionate business located in Volos centered around the miracle superfood "Black Garlic", producing extremely high-quality products for gourmet dishes and a healthier diet.