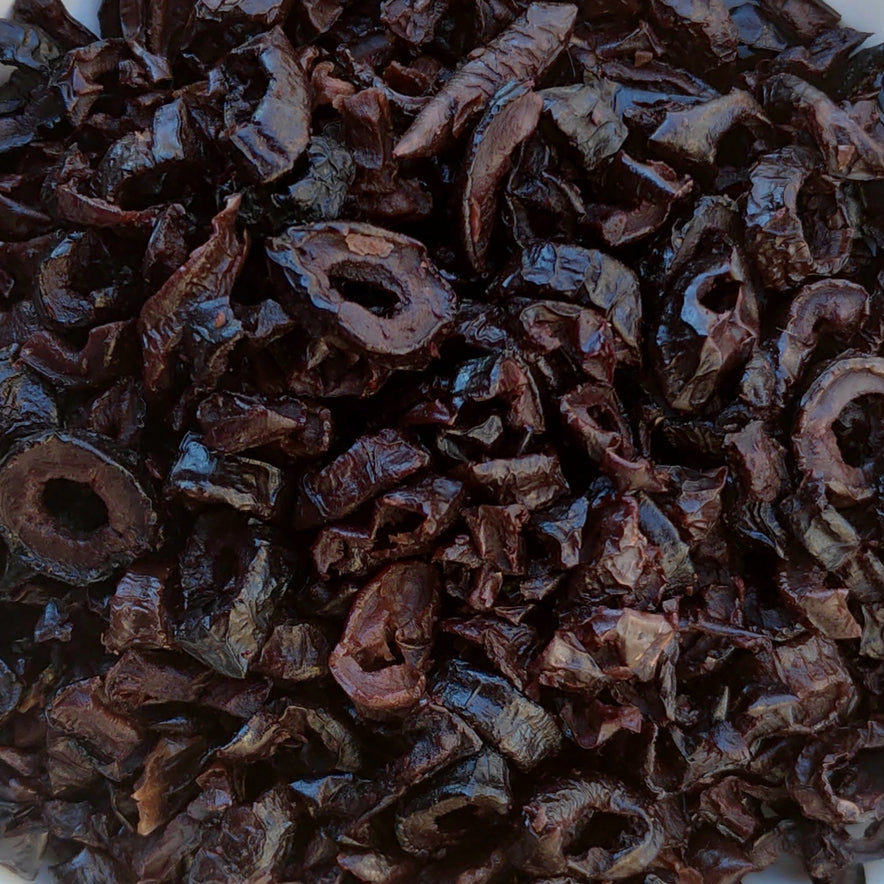 Black Olive Slices
Handpicked, pitted, cut, and dried black olives using geothermal energy for healthy Mediterranean style recipes, snacks, and lunches.
Use
Very enjoyable in salads, sandwiches, pizza, tacos, dips, sauces, bread, and more!

Notes
◉ Olive Slices should be stored in airtight glass containers -in a cool, dark, and dry area- to preserve their flavor and texture.