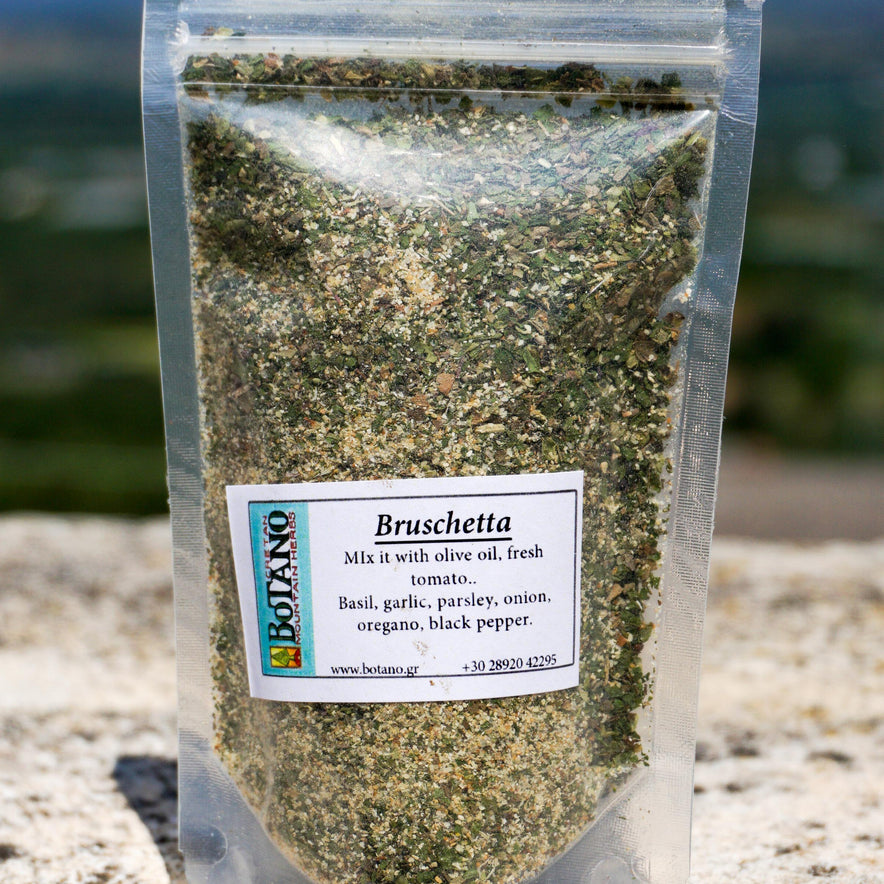 "Bruschetta" Spice Mix
Bruschetta -which originally comes from Milan, Italy- is typically served as both a hot and cold snack or as the first course in a more former Italian meal. A simple blend with strong aromatic ingredients that gives a Mediterranean touch to your dishes.
Ingredients
Garlic, Salt, Onion, Parsley, Pepper, Basil, Oregano
Use
It can be used in multiple ways. For bruschetta, mix 1-2 tablespoons of bruschetta seasoning in ¼ cup of olive oil, let it sit for 10-15 minutes, and then mix with diced tomatoes, fresh vegetables, or herbs and top your sliced toasted bread. Or simply add it to homemade pizza, baked spaghetti, meatballs, dips, wraps, rice, or even cream cheese, to give a herbal and garlicky touch.
Notes
◉ Should be stored in airtight glass containers -in a cool, dark, and dry place- to preserve the flavor, texture, and properties.