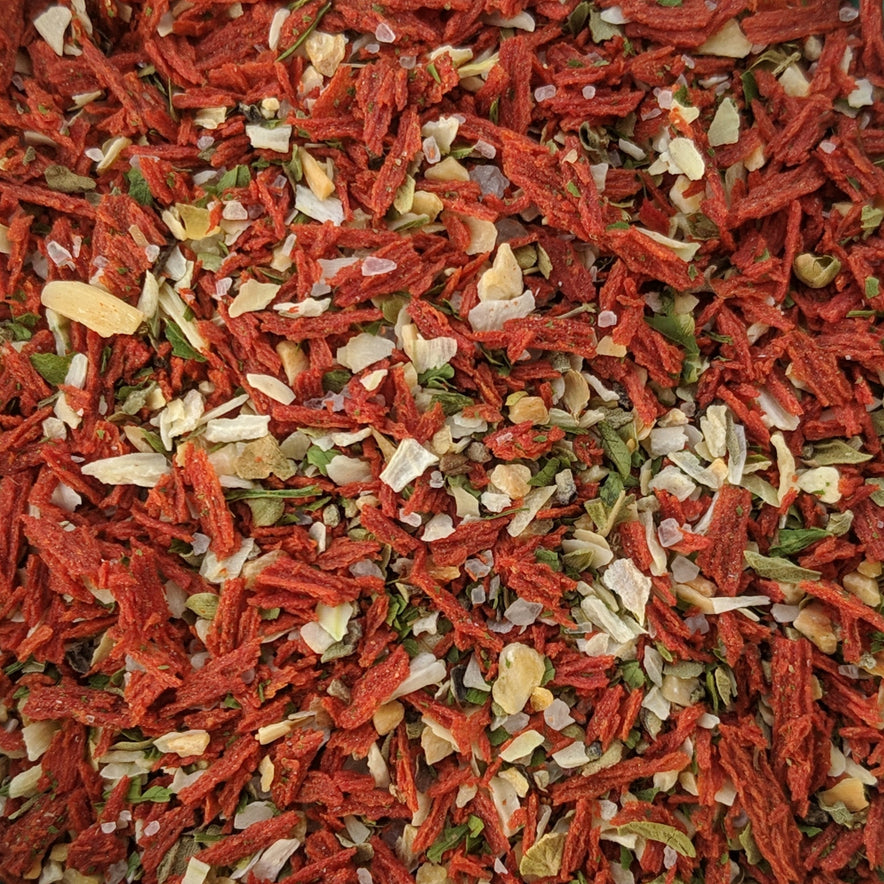 "Bruschetta Toscana" Spice Mix | Organic
"Bruschetta Toscana" gives just the right amount of full-bodied, robust flavor when added to appetizers and dips. It is safe to say that everyone AND their mother will love this special version of the blend.
Ingredients
Tomato, Garlic, Salt, Onions, Parsley, Pepper, Basil, Oregano
Use
This blend is a must for (you guessed it) bruschetta! "Bruschetta Toscana" adds a highlight to the preparation of pizza, ciabatta, focaccia, or any Mediterranean dish. Delicious sprinkled on avocado toast or toasted bread with olive oil and freshly grated Parmesan, for a spicy Tuscan dip, pasta, salads, roasted vegetables, sauces, or as a marinade for chicken, turkey, or fish. Can be used to prepare flavored butter. A truly versatile and flavorful blend.
BONUS TIP: To make a smooth paste, combine the bruschetta spice with equal parts water and olive oil.
Notes
◉ Should be stored in airtight glass containers -in a cool, dark, and dry place- to preserve the flavor, texture, and properties.