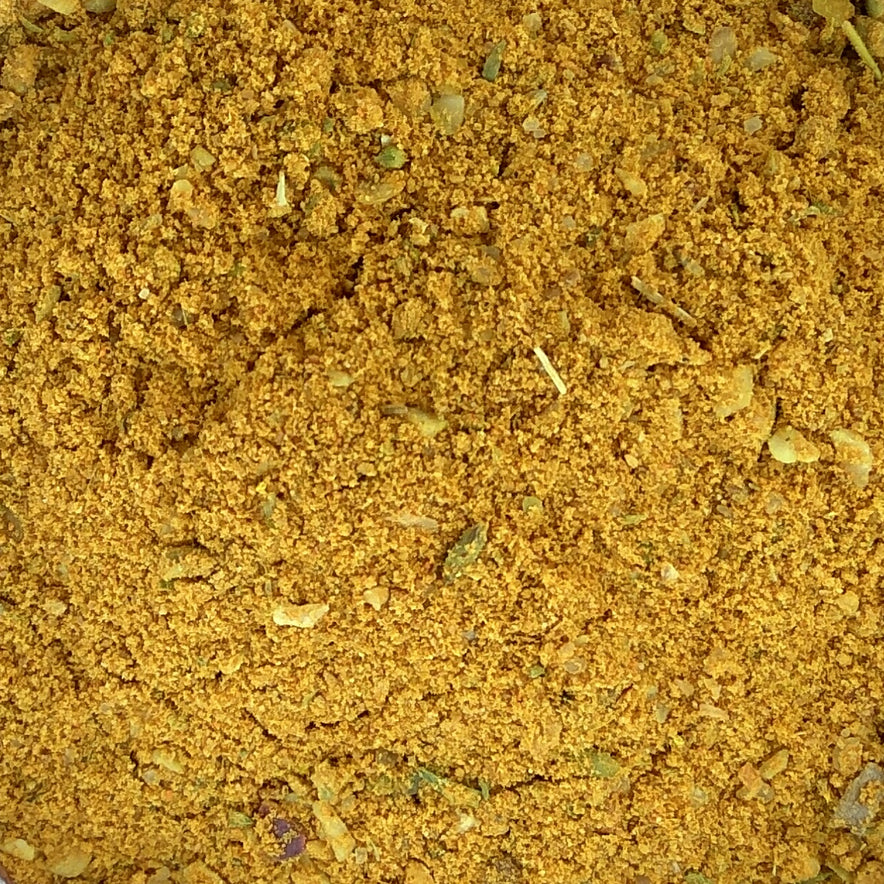 "Cafe De Paris" Spice Mix | Organic
A superb mix of spices and herbs is used to reproduce the famously rich and creamy sauce from Geneva's Cafe de Paris. This superb match for professional usage is a beautiful combination of spices from French cuisine, with a true all-around spicy taste and a strong herbal note.
Ingredients
Garlic, Onions, Coriander, Turmeric, Raw Cane Sugar, Tomatoes, Salt, Ginger, Oregano, Chilies, Fenugreek, Cinnamon, Pepper
Use
Steaks, fish, seafood, steaks, sauces, raw vegetables, bread, snails, potatoes, and lamb are all great pairings. This spice blend can also be used to enhance spicy quark meals, yogurt sauces, stews, and potato casseroles.
BONUS TIP: The most frequent spice blend for preparing herbal butter is "Café de Paris." Preparation is extremely straightforward. About 2 teaspoons of the "Café de Paris" spice blend and half a teaspoon of salt are used for every 100 grams of butter. Allow the butter to soften at room temperature or in hot water for a few seconds before stirring in the spice mixture and salt. The finished butter can be poured into a dish or rolled up in aluminum foil. Butter becomes solid again after 60 minutes in the refrigerator.
Notes
◉ Should be stored in airtight glass containers -in a cool, dark, and dry place- to preserve the flavor, texture, and properties.