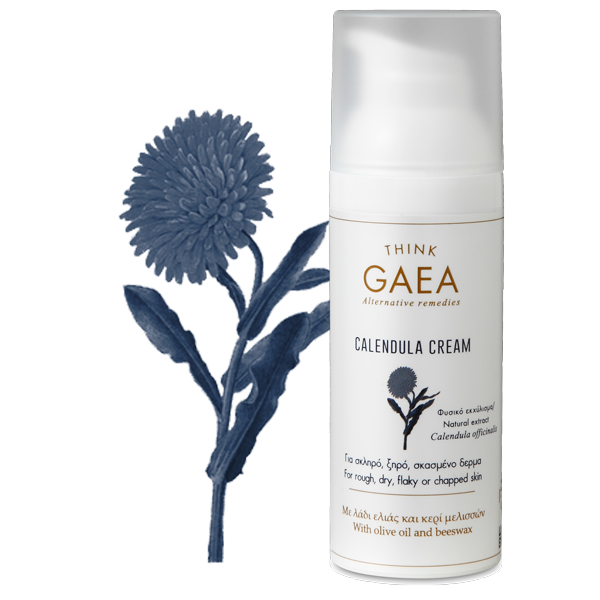 Calendula Cream
A cream from "Calendula officinalis", traditionally used for its multiple softening properties. Provides intense hydration and soothes irritation.
Use
◉ For mild irritation, redness, and light sunburns.
◉ For hand treatment, care, and hydration of damaged skin.
◉ In eczema, atopic dermatitis, and rash.
◉ As a nappy rash cream.

Notes
◉ Parabens free
◉ Suitable for homeopathy, and kids-friendly.
◉ Non-greasy, easy to apply, immediate absorption, ideal for everyday use.

By THINK GAEA, a half-century-old business located in Athens, specialized in homeopathic remedies, alternative/complementary medicines, and cosmetic products.