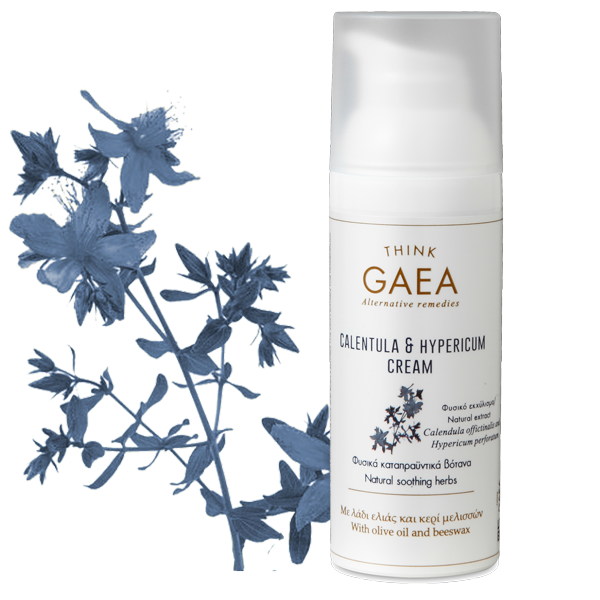 Calendula & Hypericum Cream
A cream that combines the soothing, moisturizing effect of Calendula officinalis with Hypericum perforatum, a plant with regenerative action on the skin.
Use
◉ Abrasions, minor burns (solar and thermal), bedsores, and ulcers.
◉ Conditions such as eczema, atopic dermatitis, psoriasis
◉ For muscular relief after an intense workout.
◉ For swollen, tired feet.
◉ For insect bites.

Notes
◉ Parabens free
◉ Suitable for homeopathy, and kids-friendly.
◉ Apply gently a sufficient amount to the affected skin.
◉ For external use only.

By THINK GAEA, a half-century-old business located in Athens, specialized in homeopathic remedies, alternative/complementary medicines, and cosmetic products.