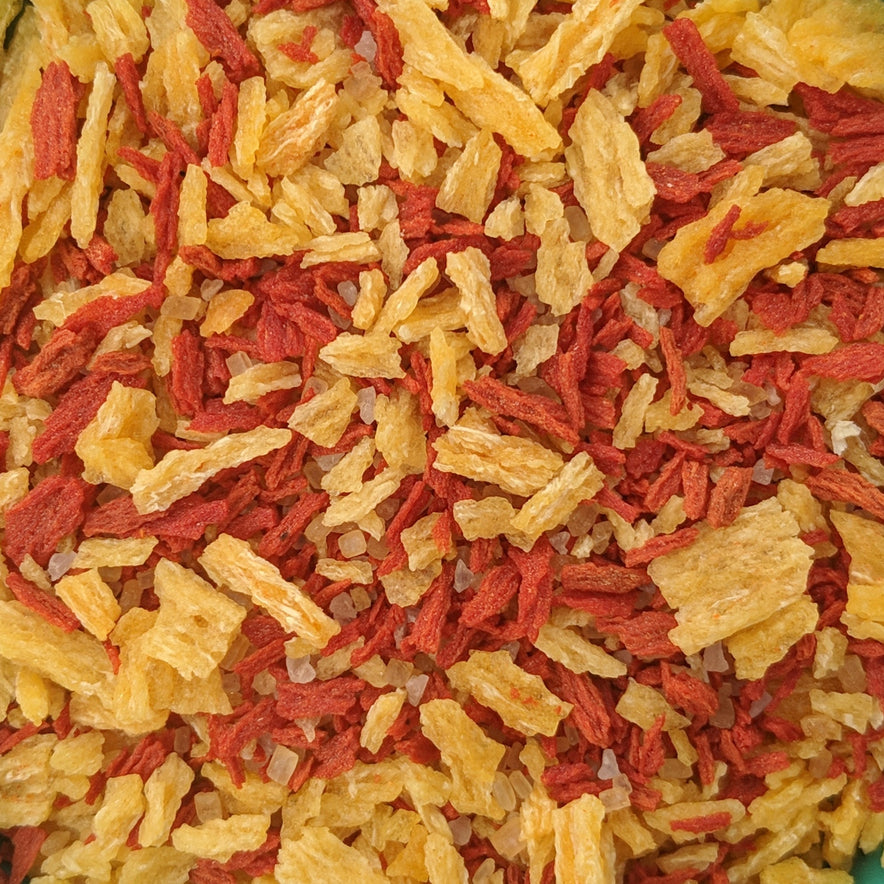 "Caribbean Dip" Spice Mix
A fabulous dip with a fruity, sharp, sweet, and sour taste from the pineapple, and with a slight smoky note.
Ingredients 
Tomato, Garlic, Raw Sugarcane, Pineapple Flakes, Ginger, Smoked Paprika, Cayenne, Sea Salt, Corn Starch
Use
Delicious for grilling, sauces, dips, meatballs, and pasta. It is ready to use. Just mix it with hot water, and olive oil, soak for 5 minutes and enjoy!
Notes
◉ Should be stored in airtight glass containers -in a cool, dark, and dry place- to preserve the flavor, texture, and properties.