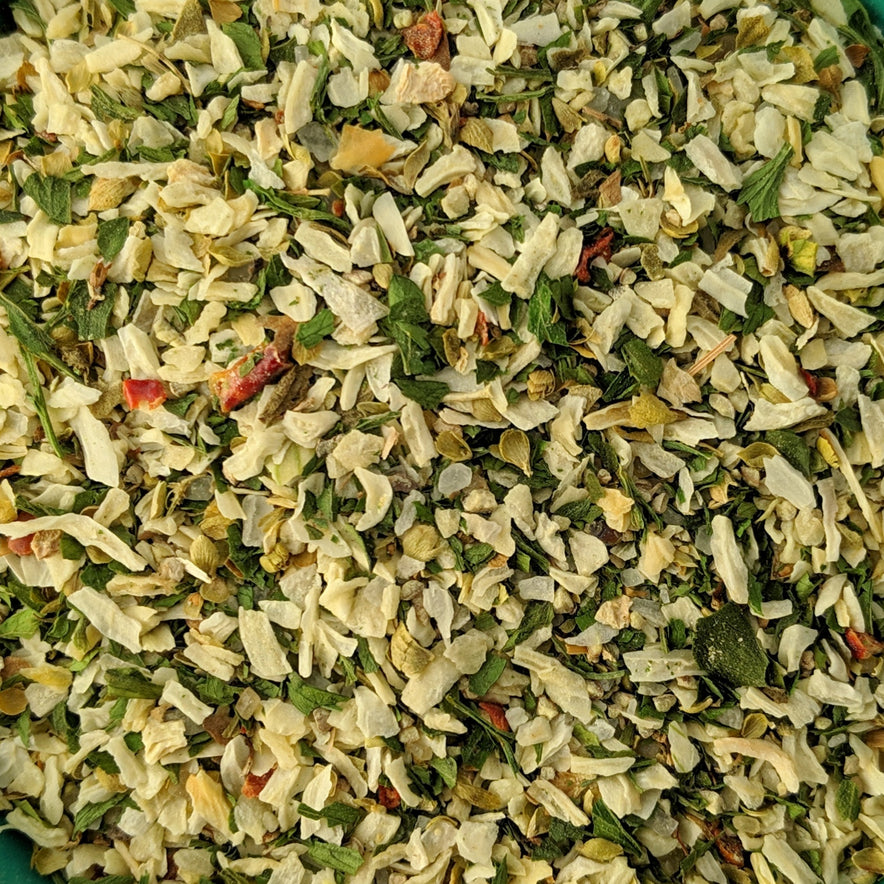 "Chimichurri Sauce" Spice Mix
Chimichurri is a popular Argentinian sauce/marinade. This seasoning is combined with oil and vinegar and then whisked into chimichurri sauce, or used as a rub/marinade for grilled meats.
Ingredients
Onions, Salt, Parsley, Pepper, Garlic, Oregano, Raw Sugarcane, Paprika
Use
It is great on freshly grilled meats, pasta salads, and pretty much anything you can think of. The possibilities are endless.

Notes
◉ Should be stored in airtight glass containers -in a cool, dark, and dry place- to preserve the flavor, texture, and properties.