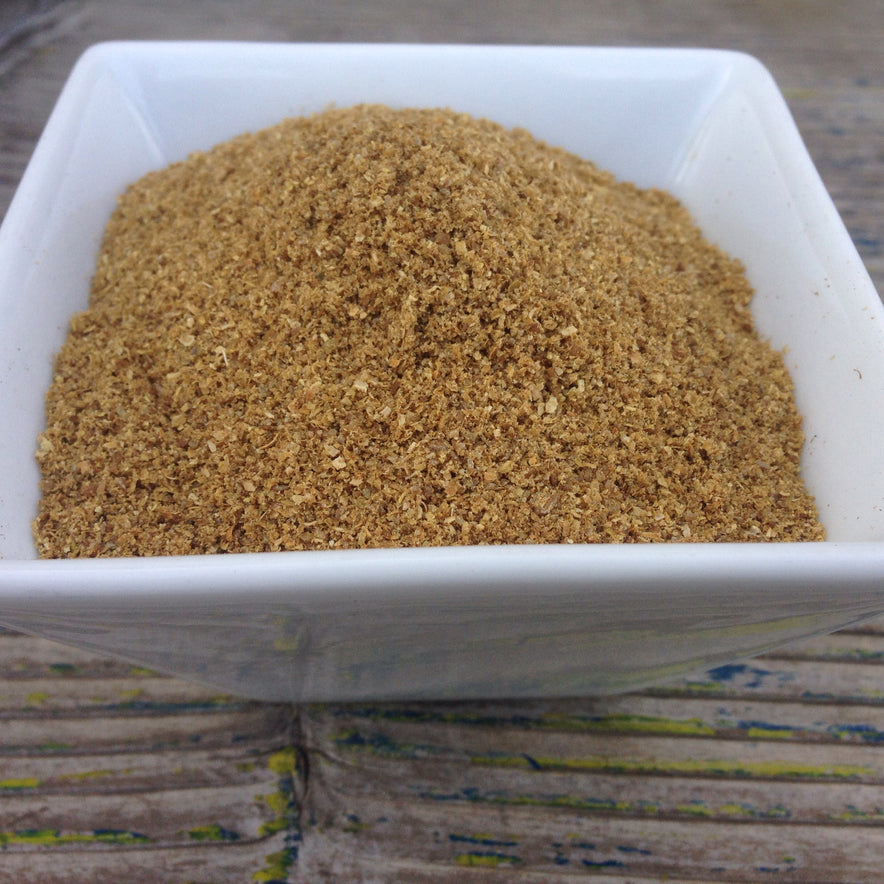 Coriander Powder (Coriandrum Sativum)
Coriander powder has a distinctive flavor that is difficult to describe. Coriander powder is a mild spice with a neutral flavor that easily dissolves into the dish it is used in, making it impossible to distinguish an independent flavor! Coriander's flavor profile has a nutty, sweet, smokey, and woody undertone. This powder is a spice panty must-have because of its understated flavor, wide range of applications, and adaptability.
Use
To prepare spice rubs and spice blends for marinades, spice mixes, sauces, and salad dressings, add to curries, soups, and stews.

Notes
◉ Powders should be stored in airtight glass containers -in a cool, dark, and dry area- to preserve their flavor and properties.