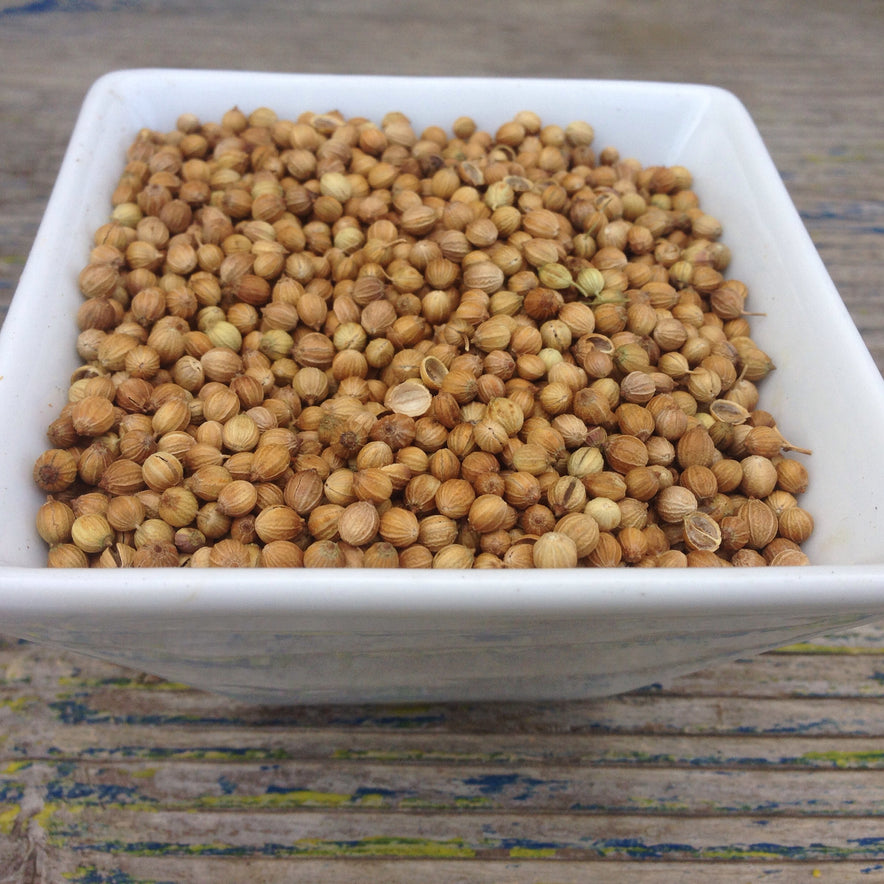 Coriander Seeds (Coriandrum Sativum)
Coriander is a very fresh-tasting spice with a floral and lemony flavor. Its moderately sweet, lemony flavor is frequently combined with other spices in savory dishes; cumin and coriander are frequently used together.
Coriander's health advantages include its usage in the treatment of skin irritation, excessive cholesterol, diarrhea, mouth ulcers, anemia, and indigestion. The plant can also help with menstruation problems, smallpox, conjunctivitis, skin problems, and blood sugar issues, as well as improving vision.

Use
Commonly used in south Indian dishes such as rasam, kara kuzhambu, and vegetable dishes. It is an important component of many curries and gravies because of its pleasant scent, which stimulates hunger. The addition of ground coriander to pancake and waffle mixtures gives them a pleasant flavor.

Notes
◉ Powders should be stored in airtight glass containers -in a cool, dark, and dry area- to preserve their flavor and properties.