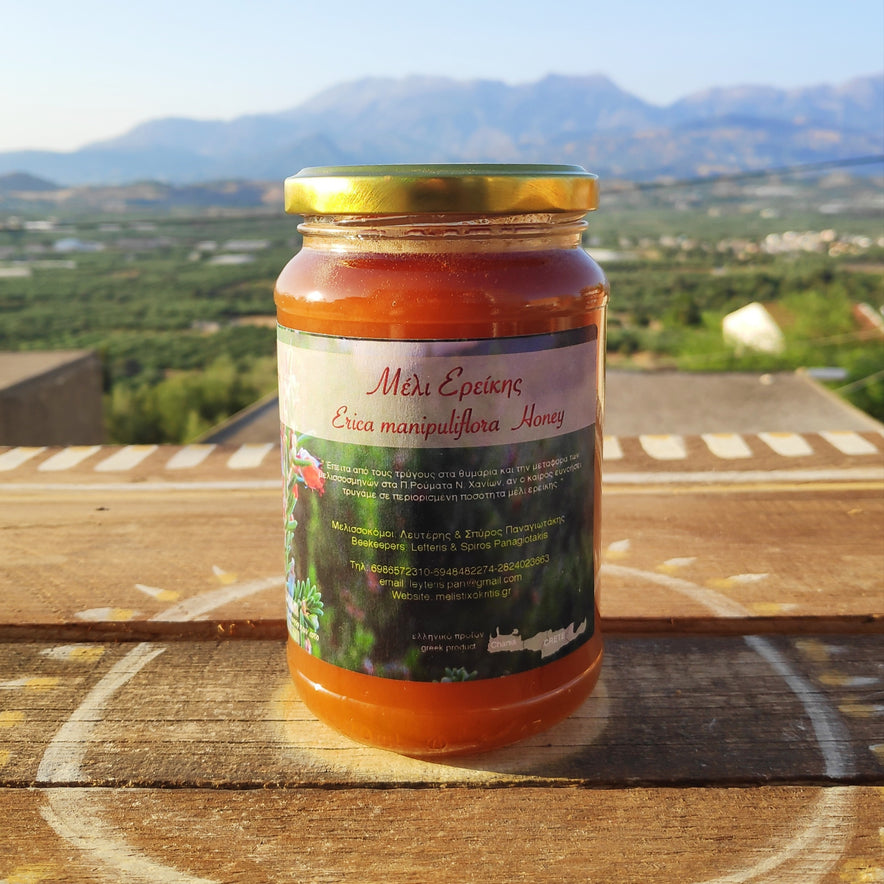 Cretan Autumn Heather Honey (Erica Manipuliflora)
Honey from Erica Manipuliflora, a small shrub, collected in the Northern part of Chania (Spatha promontory) and from the White Mountains (Lefka Ori) in the Southern part of Crete (which host a great variety of flora and fauna species, not to be found anywhere else –not even in other parts of Crete.)
It has a reddish/orange to dark amber tint, as well as a gently bitter, tart, pungent, smokey, faintly sweet flavor that lingers. It smells like heather blossoms and has a strong woody, warm, flowery, fresh fruit fragrance.
Notes
◉ Honey should be stored in airtight glass containers -in a cool, dark, and dry area- to preserve its flavor and properties.
◉ It hasn't undergone heat treatment and will crystallize in temperatures lower than 14°C.