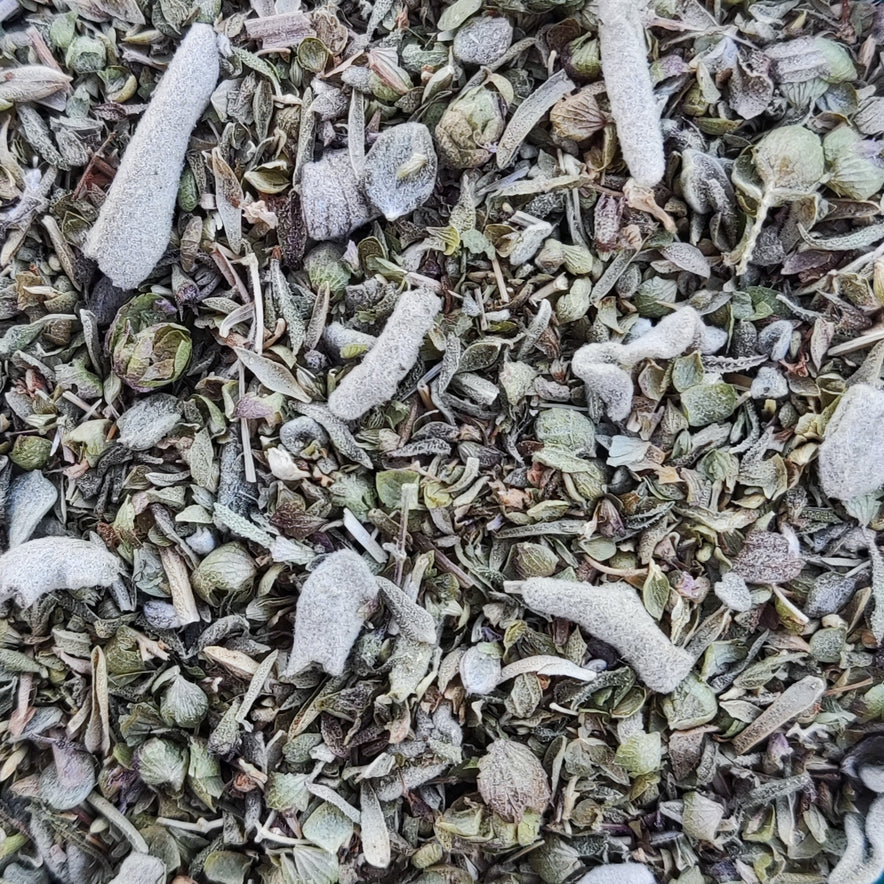 "Cretan Botano" Spice Mix
This ideal combination of aromatic herbs holds a prominent place in Cretan cuisine, delivering wonderful flavors that transport you back to the island. 
Ingredients
Oregano, Thyme, Sage, Marjoram, Savory
Use
Add to grilled meats and potatoes in the oven, or feel free to add to vegetables, salads, or any dish you desire. The therapeutic properties of these wonderful herbs will soothe sore throats when brewed as a hot infusion.
Notes
◉ Should be stored in airtight glass containers -in a cool, dark, and dry place- to preserve the flavor, texture, and properties.