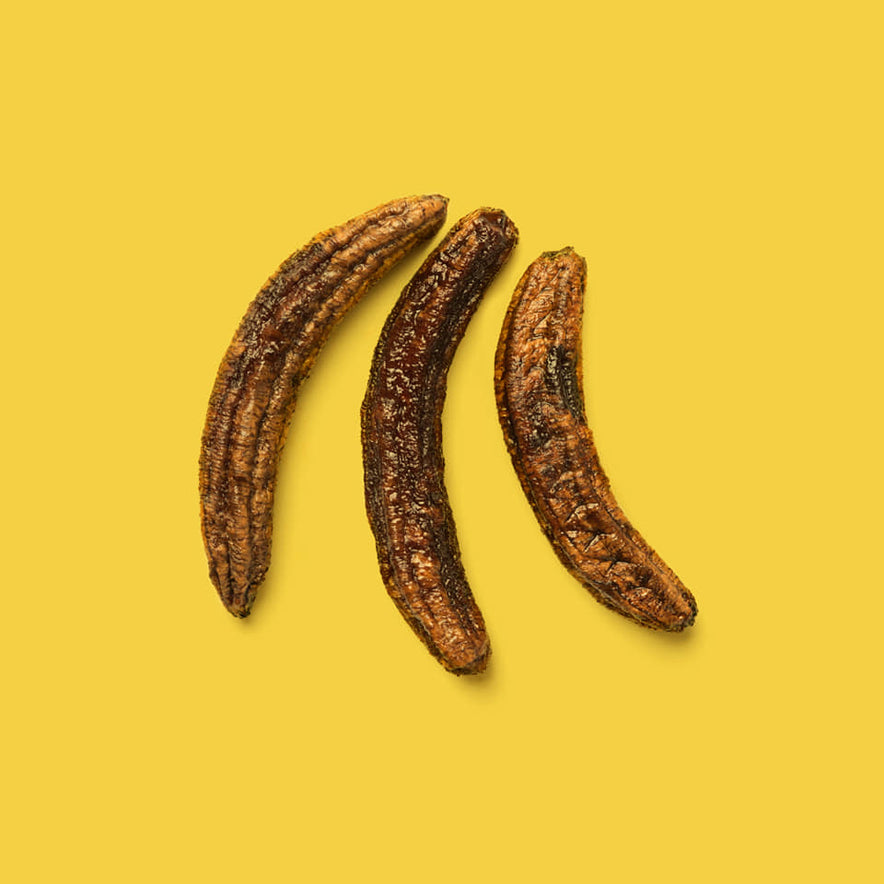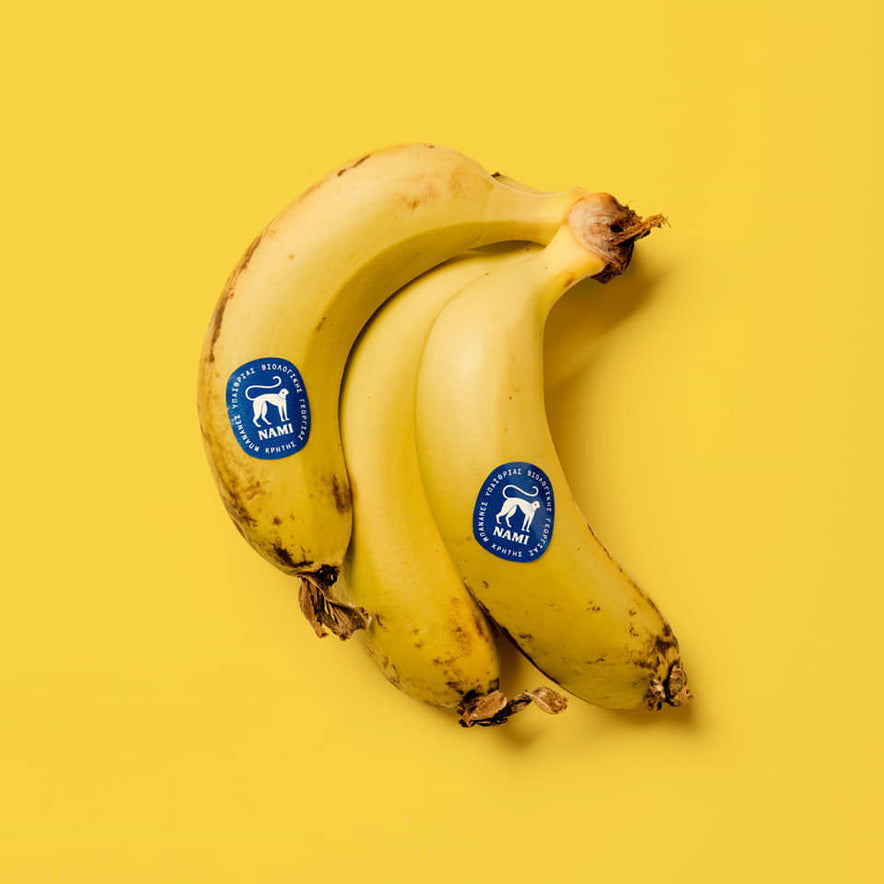 Cretan Dried Bananas | Organic "BANANOSTAFIDO"
Using mild dehydration, the Cretan bananas acquire a chewy texture and a caramel appearance, while the aroma and rich flavor are brought out exclusively by their natural sugars.
Cretan bananas are known for their unique aroma and great taste. They are of high nutritional value, and rich in minerals and vitamins. They are produced in Southern Crete, in the village of Tertsa by the Libyan Sea, by certified organic producer NAMI, with a long tradition in the cultivation of this specific variety.