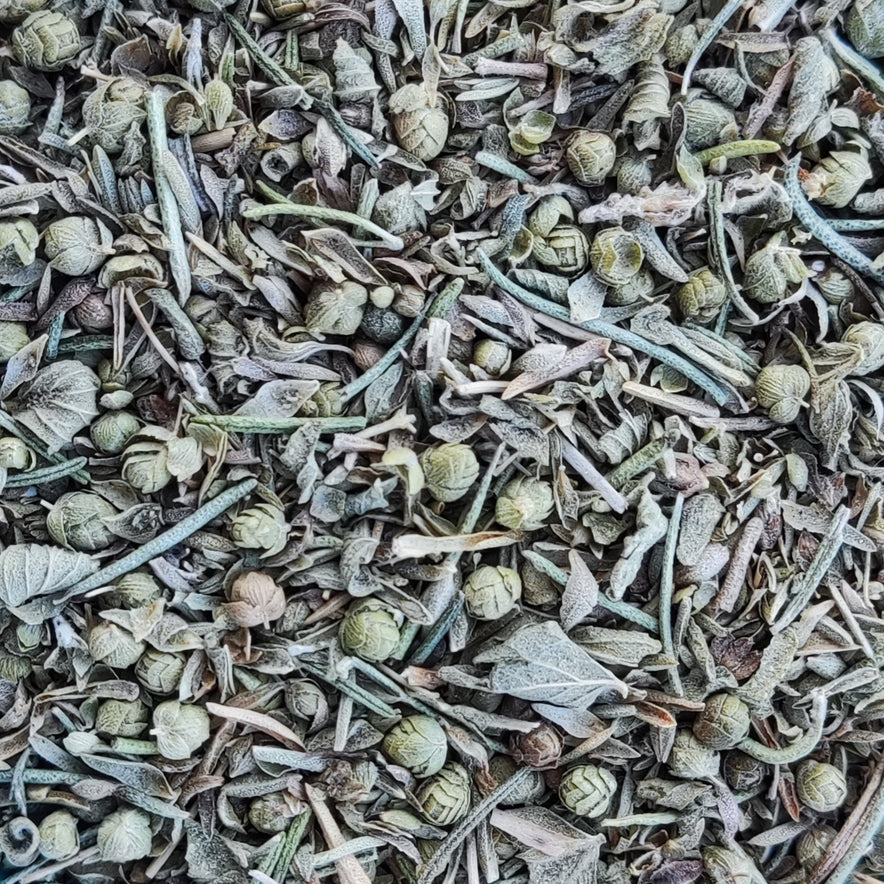 "Cretan Mix" Spice Mix
Cretan herbs are an important part of Cretan cuisine and a long-standing tradition on the island. The ancient Greeks valued these herbs for their culinary and medicinal properties, and they used them both fresh and dried. Unsurprisingly, they remain prominent in many modern Greek recipes.

Oregano's warm, pungent flavor and lemon-like aroma; rosemary's peppery, pine-like flavor; and thyme's sweet, nutty, and slightly spicy flavor will elevate any of your basic Mediterranean dishes.
It is not only a fantastic addition to your spice collection, but it also has several health benefits, particularly when brewed as tea. Antimicrobial properties, omega-3 fatty acids, and antioxidants help to enhance the immune system and metabolism, promote blood flow, and relieve sore throats and stomach aches.
Ingredients
Oregano, Thyme, Rosemary
Use
It is the perfect addition to Greek salad, salad dressings, sauces, vegetables au gratin, roasted potatoes, sweet potatoes, meat, fish, soups, bread, stews, roasted vegetables, risottos, pasta, and so much more.
BONUS TIP: Try combining them with olive oil to create a wonderful aromatic oil that you can drizzle over your meat or fish dishes to give them an exquisite lift of flavor!
Notes
◉ Should be stored in airtight glass containers -in a cool, dark, and dry place- to preserve the flavor, texture, and properties.