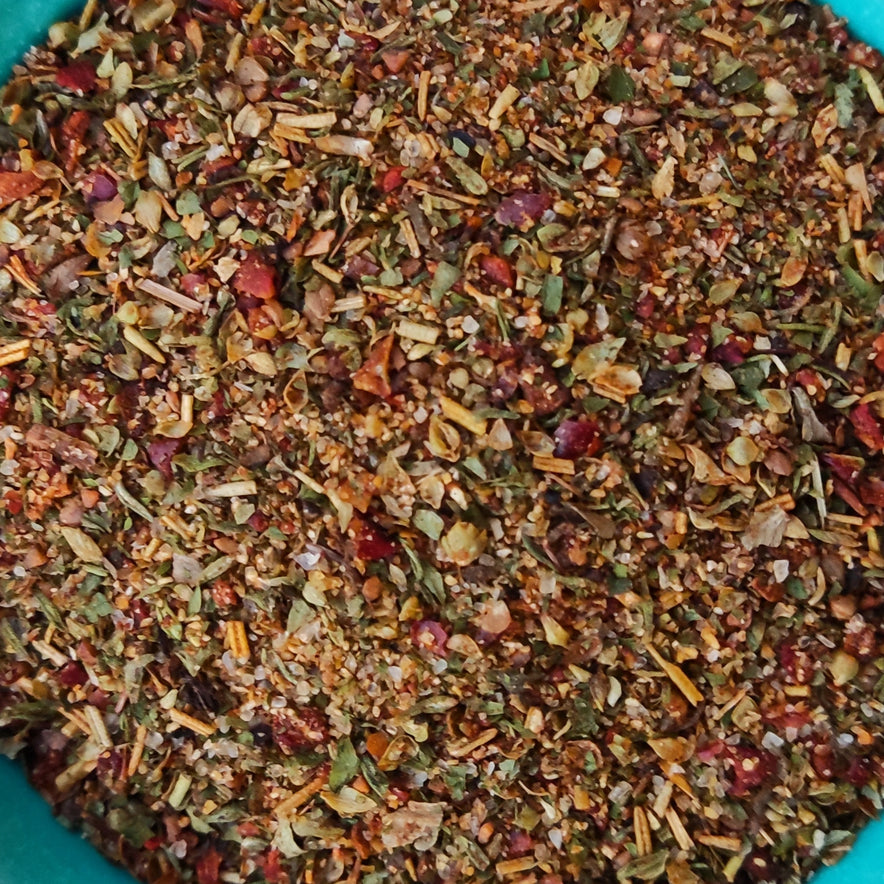 "Cretan Veggie Salt" Spice Mix
A quick and easy way to add traditional Mediterranean flavors to your cooking with aromatic. The perfect kitchen condiment.
Ingredients
Sea Salt, Paprika, Onion, Pepper, Oregano, Parsley, Rosemary, Thyme, Garlic, Marjoram, Rapeseed Oil

Use
Perfect for grilling or roasting vegetables, steaks, chicken, salads, and potatoes. You may also try replacing broth by adding a few pinches more of this delicious salt.
Notes
◉ Should be stored in airtight glass containers -in a cool, dark, and dry place- to preserve the flavor, texture, and properties.