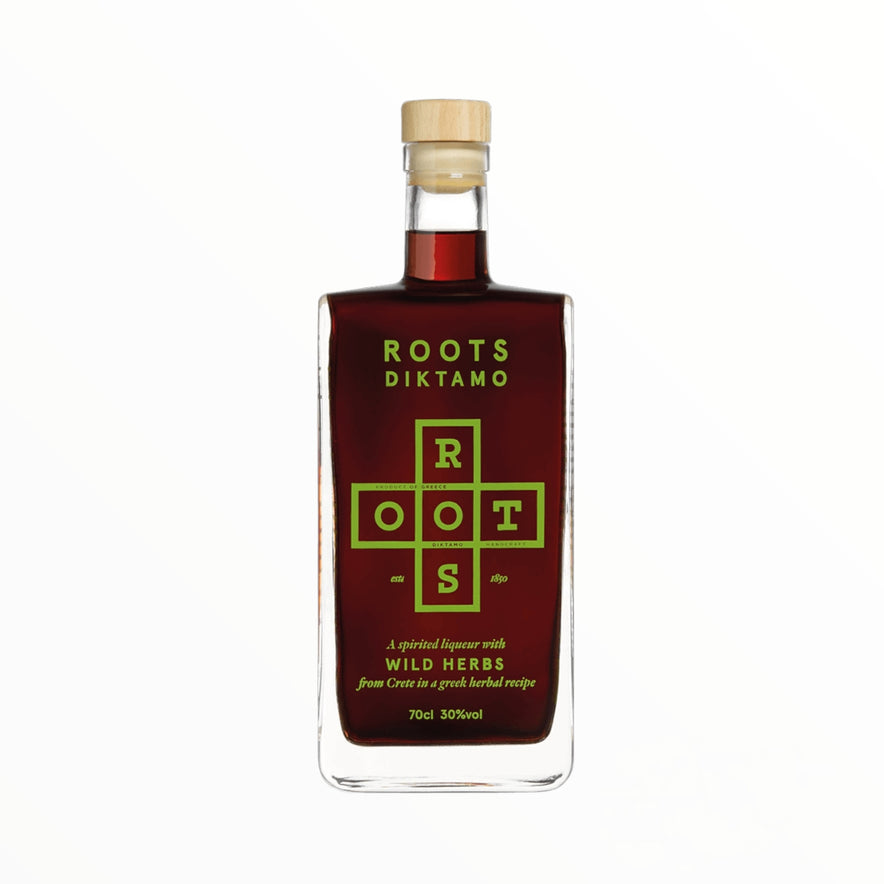 Dictamo Liqueur
Licorice and orris fold into the herbal wilderness of Diktamo, a rare plant from the mountains of the Greek island of Crete.

Diktamo (Origanum Dictamnus or dittany of Crete), known in Cretan dialect as Έρωντας (erontas, "love", for its aphrodisiac properties), is a healing, therapeutic and aromatic tender perennial plant. In Ancient Greece, Hippocrates prescribed dittany and other Greek herbs to aid all kinds of illnesses, and Aristotle and Theophrastus all extolled the virtues of the 'miracle cure' plant in various ancient writings.

A cerebral and layered taste combining harmonically herbal profusion with fruity subtleness. It gives a firm and gently bitter mouthfeel, mimicking the sense of a ʻsweet velvet' texture. Peaty richness contrasted with herbal freshness.

Use
Neat digestif, or on the rocks with a splash of tonic.

By FINEST ROOTS, a Greek brand of the finest-quality, hand-crafted luxury liqueurs that revives historic recipes with a rich heritage and "going back to the roots", only using natural Greek ingredients. Served at some of the world's top bars or at your local liquor shop.