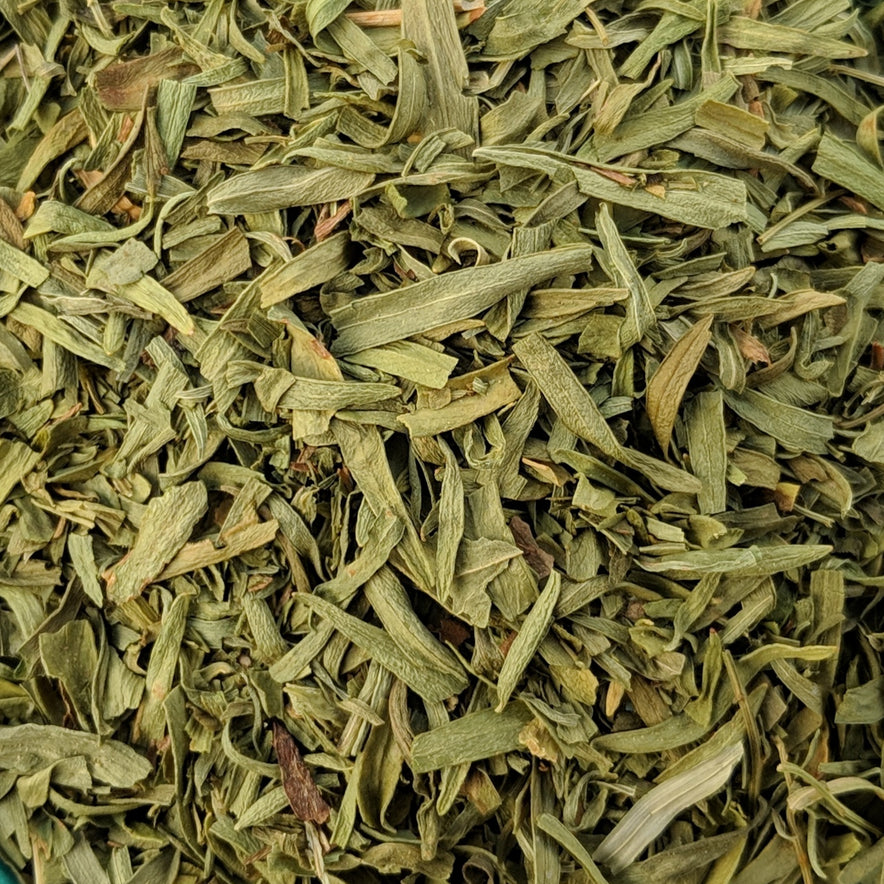 Estragon / Tarragon (Artemisia Dracunculus)
Tarragon, also known as "Artemisia dracunculus" or "King of the Herbs" in French, has a long history of usage as a spice and medicine. It's a bushy fragrant plant from the Asteraceae family that's said to be native to Siberia, with overtones of basil, licorice, anise, and whispers of pine and grass in its flavor and perfume.
Tarragon is also a popular plant for treating digestive issues, cardiac problems, low appetite, water retention, toothaches, and sleep and menstrual problems.
Use
Tarragon is a French herb that is commonly used in hollandaise and béarnaise sauces. To make a wonderful salad dressing, combine white wine vinegar, olive oil, and dijon mustard, or use this herb to season shrimp, vegetables, egg dishes, or poultry.
Its dried leaves and blooming tips are widely used to lend an intriguing burst of flavor to stews, fish, poultry meals, and omelets. It also makes for ethereally excellent pickles and may be used to flavor drinks or pastry.
BONUS TIP: It is wise to use this herb at the end of the cooking process as it can get bitter.
Notes
◉ Should be stored in airtight glass containers -in a cool, dark, and dry place- to preserve the flavor, texture, and properties.