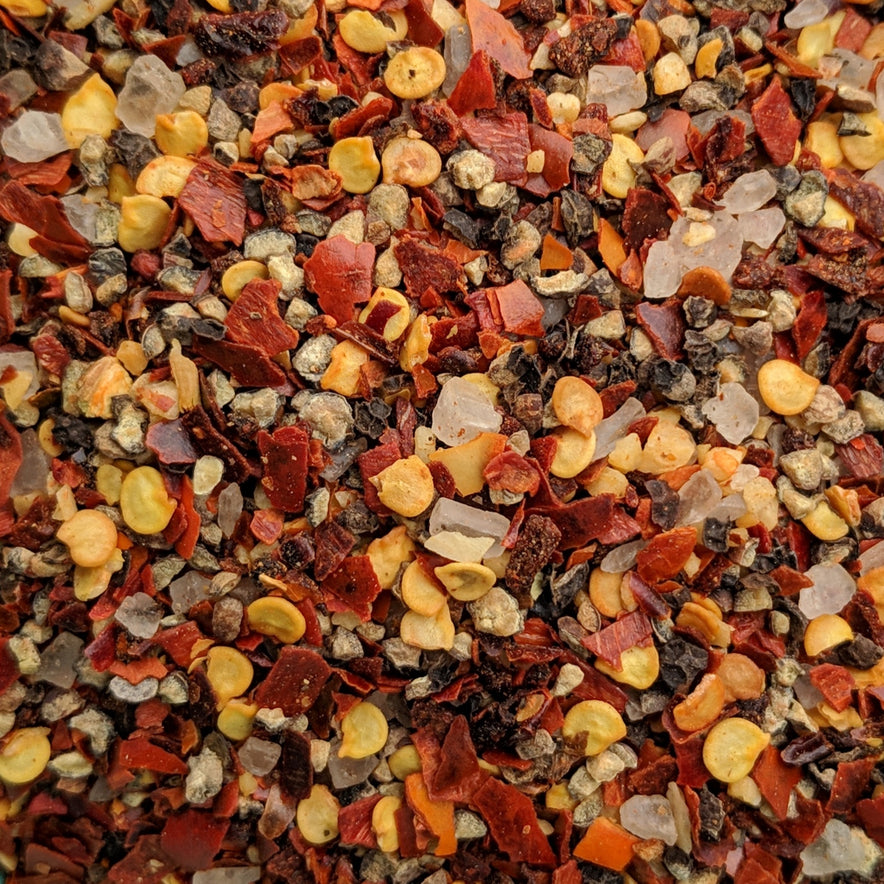 "Fire" Spice Mix | Organic
A simple yet wonderful seasoning for all grilled foods, for a robust and spicy flavor. It is sure to add a little fire to all your favorite dishes!
Ingredients
Chili, Pepper, Rock Salt, Paprika, Garlic
Use
For grilled meats, burgers, fiery stews, crispy potatoes, spicy dips, marinades, steaks, fish, and even grilled vegetables.   

Notes
◉ Should be stored in airtight glass containers -in a cool, dark, and dry place- to preserve the flavor, texture, and properties.