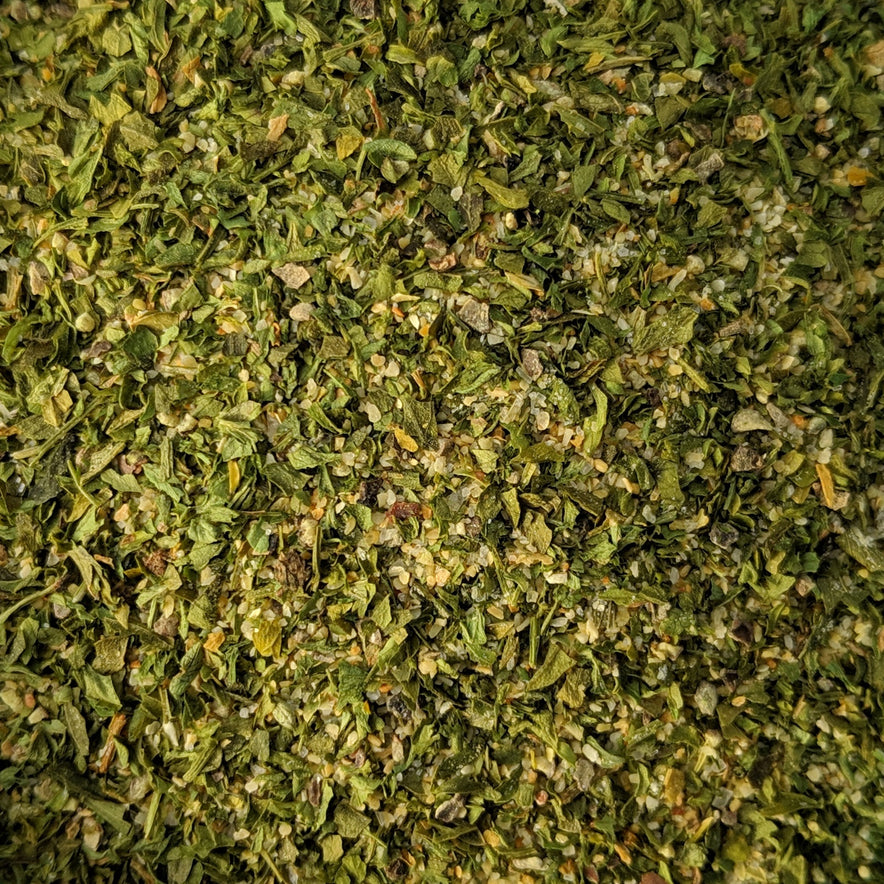 "Fish In The Oven" Spice Mix
If you're searching for a quick and easy method to spice up your fish dinners, this wonderful fish seasoning is for you. This mixture works well with any type of fish.
Ingredients
Onion, Garlic, Parsley, Salt, Pepper, Monosodium Glutamate
Use
Good seasoning for baked fish, but also for grilled or pan-roasted fish.
Add flavor to your fish fillets. Simply sprinkle on over the fillets and then cook as you normally would.
BONUS TIP: If you prefer a wet marinade, you can mix the seasoning with a tablespoon or two of oil and cover the fish with it for 30 minutes before cooking.
Notes
◉ Should be stored in airtight glass containers -in a cool, dark, and dry place- to preserve the flavor, texture, and properties.