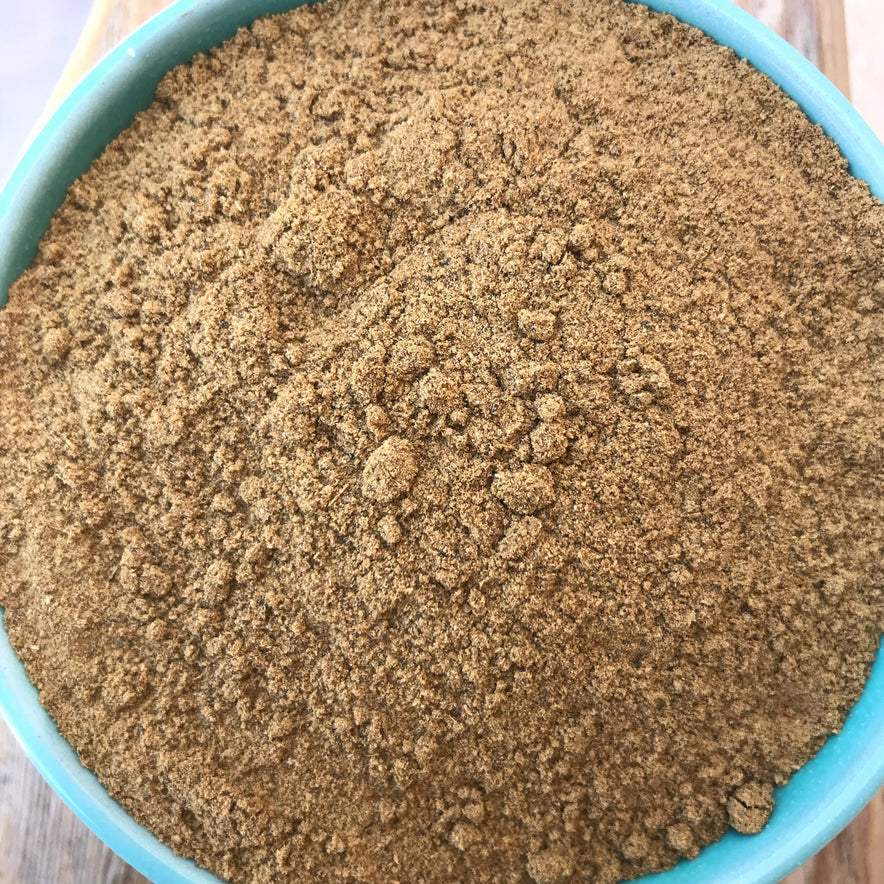 "Garam Masala" Spice Mix | Organic
"Garam masala" translates to "a mix of warming spices" since "garam" means "warm" or "hot" in Hindi and "masala" means "spice mix." It's a magical combination that warms the body while also cleansing and harmonizing the complete body system.
Our forefathers learned from Ayurveda that properly introducing spices into our diet may help us maintain our overall wellness by balancing our body, mind, and spirit. As a result, spices have long been an important ingredient of traditional Indian cookery.
Garam Masala is a wonderfully versatile Indian seasoning blend that will bring an incredible depth of flavor to a large variety of dishes. The different spices play their own unique part in delivering a phenomenal symphony of flavors.
Ingredients
Coriander, Fenugreek, Cumin, Clove, Pepper, Cinnamon, Anise, Ginger, Caraway, Garlic
Use
Garam Masala is used in a variety of Indian recipes, including chicken tikka and curries like chickpea curry, lamb balti, and lamb dopiaza.

Notes
◉ Should be stored in airtight glass containers -in a cool, dark, and dry place- to preserve the flavor, texture, and properties.