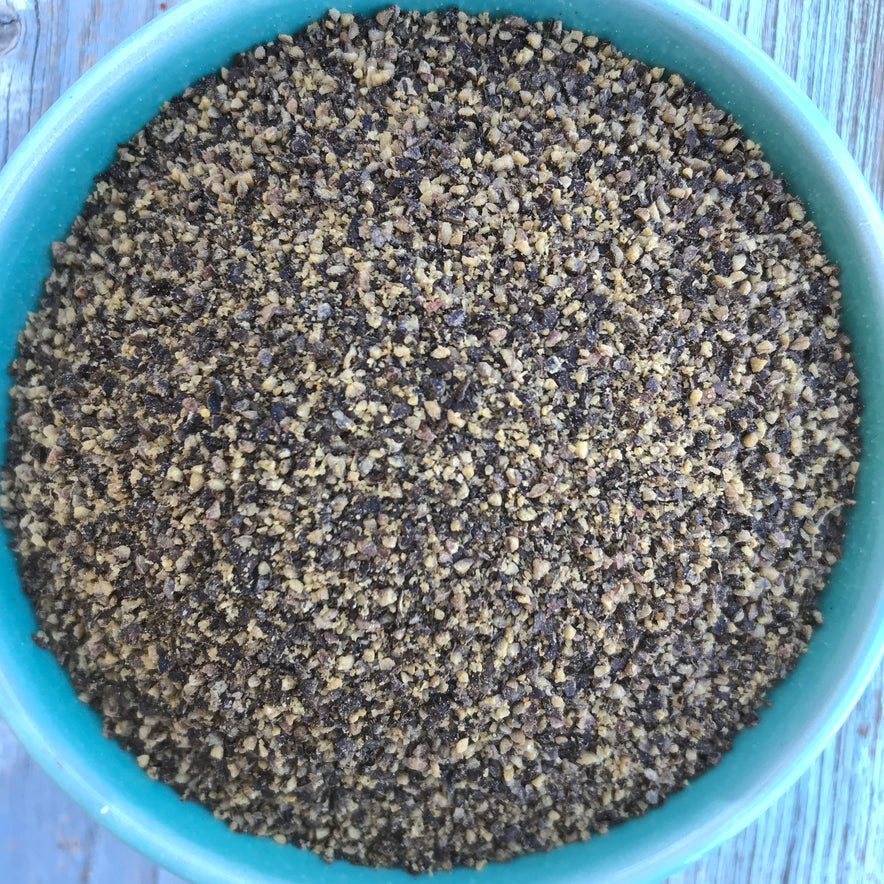 "Garlic Pepper" Spice Mix
A mixture of black pepper and powdered dried garlic, majorly used as a salt alternative because it has the delicious flavor of pepper combined with the spiciness of garlic. The pepper granules give texture as well as a unique flavor, which is enhanced by the garlic when their flavors are released.
Ingredients
Pepper, Garlic, Rapeseed Oil
Use
Usable in marinades, salads, and sauces to augment and balance the flavors. Recommended as a seasoning for soups, meats, poultry, seafood, and bread or toast.
Notes
◉ Should be stored in airtight glass containers -in a cool, dark, and dry place- to preserve the flavor, texture, and properties.