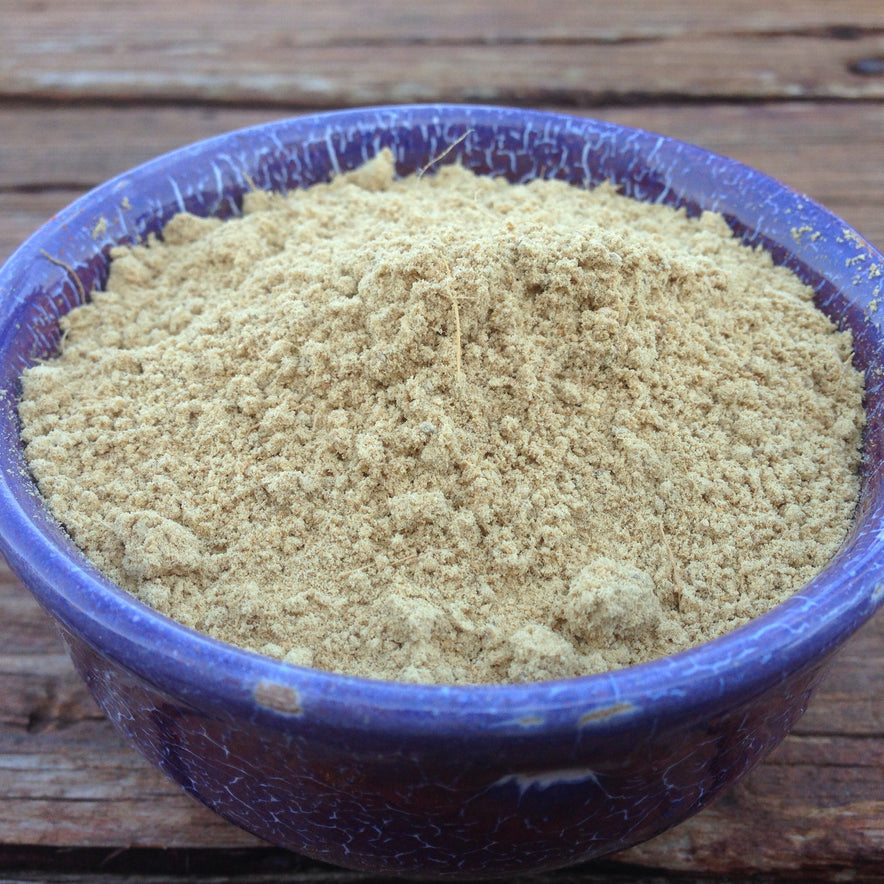 Ginger Powder | Organic (Zingiber Officinale)
Hailed as one of the world's most delicious and healthy spices, Ginger comes from a flowering plant native to Southeast Asia, related to turmeric, cardamom, and galangal that belongs to the Zingiberaceae family. Ginger root is most widely used as the spice, sometimes even giving its name to it despite the fact that this is just the rhizome (an underground component of the stem).
Dry ginger powder is produced from dried ginger root and is extensively used in the kitchen to impart a strong fragrance and spicy flavor.
Ginger powder offers several health advantages, particularly in Ayurvedic medicine. It contains anti-inflammatory qualities that aid digestion and blood circulation. It's a fantastic natural remedy for curing common colds. It also contains antibacterial properties that help the body avoid illnesses.
Use
Can be used in stir fry, bread, biscuits, couscous, cakes, curries, slow-cooked meat meals, pies, and tangines, as well as in spice blends and as a general flavor for fruits and vegetables and a range of other foods. Make a homemade ginger powder tea with the powder form.

Notes
◉ Spices should be stored in airtight glass containers -in a cool, dark, and dry area- to preserve their flavor.